Regular price
Sale price
$10.00 USD
Unit price
per
Sale
Sold out
Each piece is completely natural, non toxic and free of chemicals, therefore at the end of its life it can be composted instead of sitting in a landfill.
View full details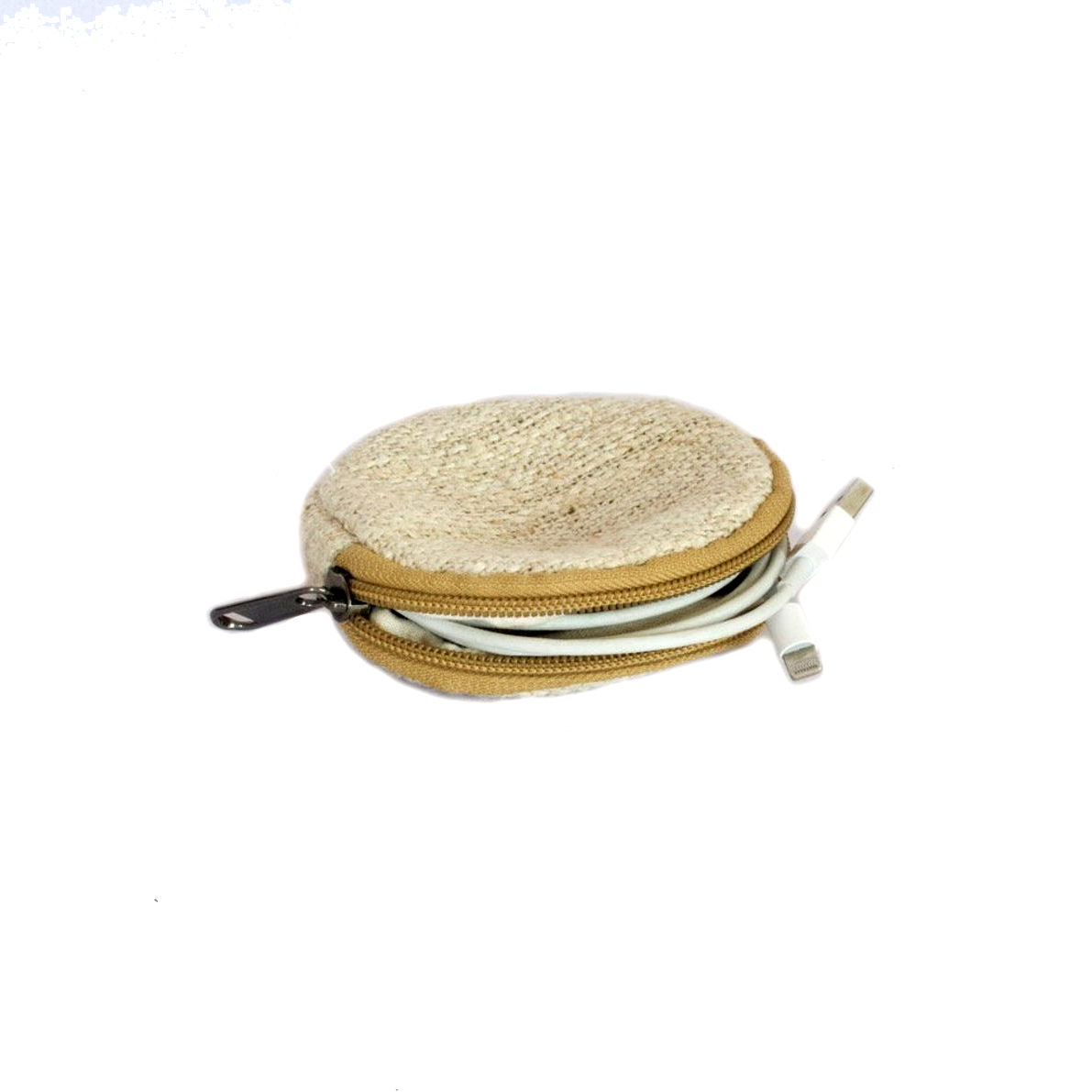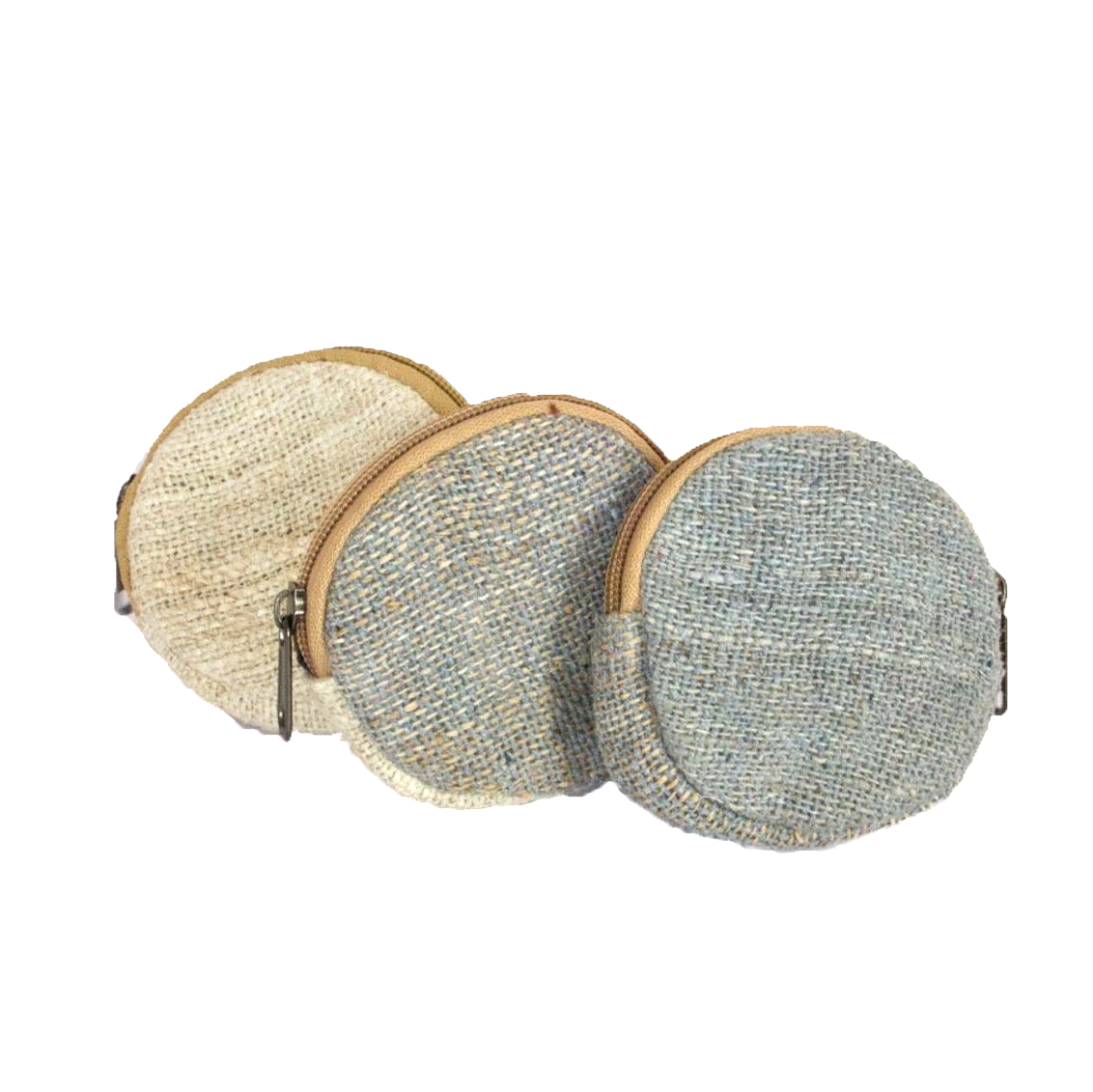 Handmade

This product is respecting traditions and the making process is entirely done by hand. It is handcrafted with love by our women artisans.

Eco-Friendly

This product is protecting Moter Earth and the people. It is eco-friendly, plastic free, cruelty free, chemicals free, and pollution free.

Fair Trade

This product is contribuing to ending fast fashion, sweatshops, child-labor and modern slavery. It is providing living wage to its makers.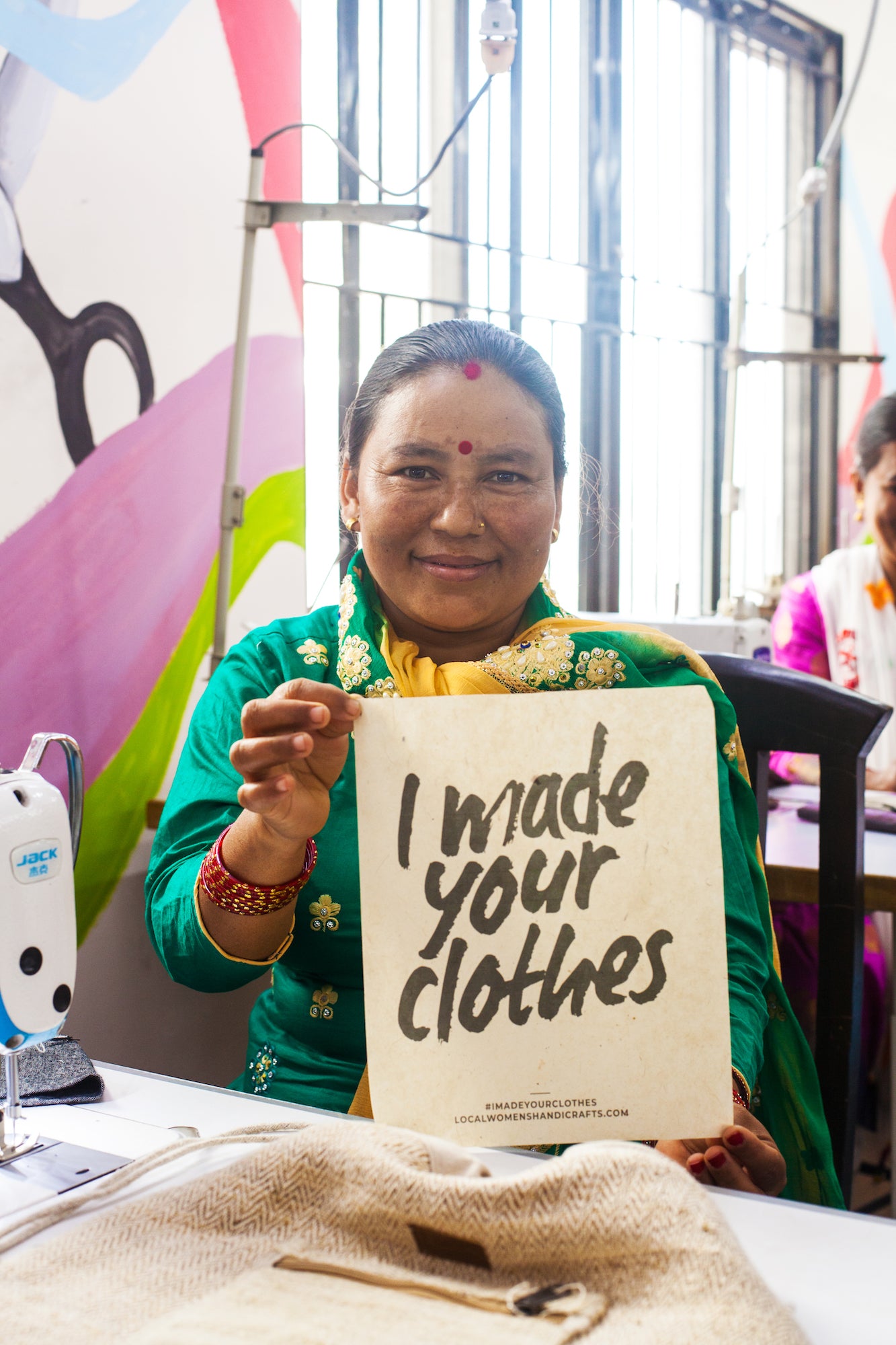 Hemp Collection
Hemp grows wild in Nepal, free of chemicals and nurtured with natural resources. By focusing on what is available locally, we help boost the local economy while teaching the people to be in harmony with nature. Hemp fiber is strong and durable and it's a very sustainable and environmentally friendly material.
We grow and harvest the plant locally and the entire process of growing, harvesting, weaving is done by hand. We use a 1000-year-old technique to turn that raw fiber into yarn and we woven it into fabric using a 100-year-old loom that doesn't need any electricity. We then sew it either in its natural state and color or we hand dye it using natural dyes.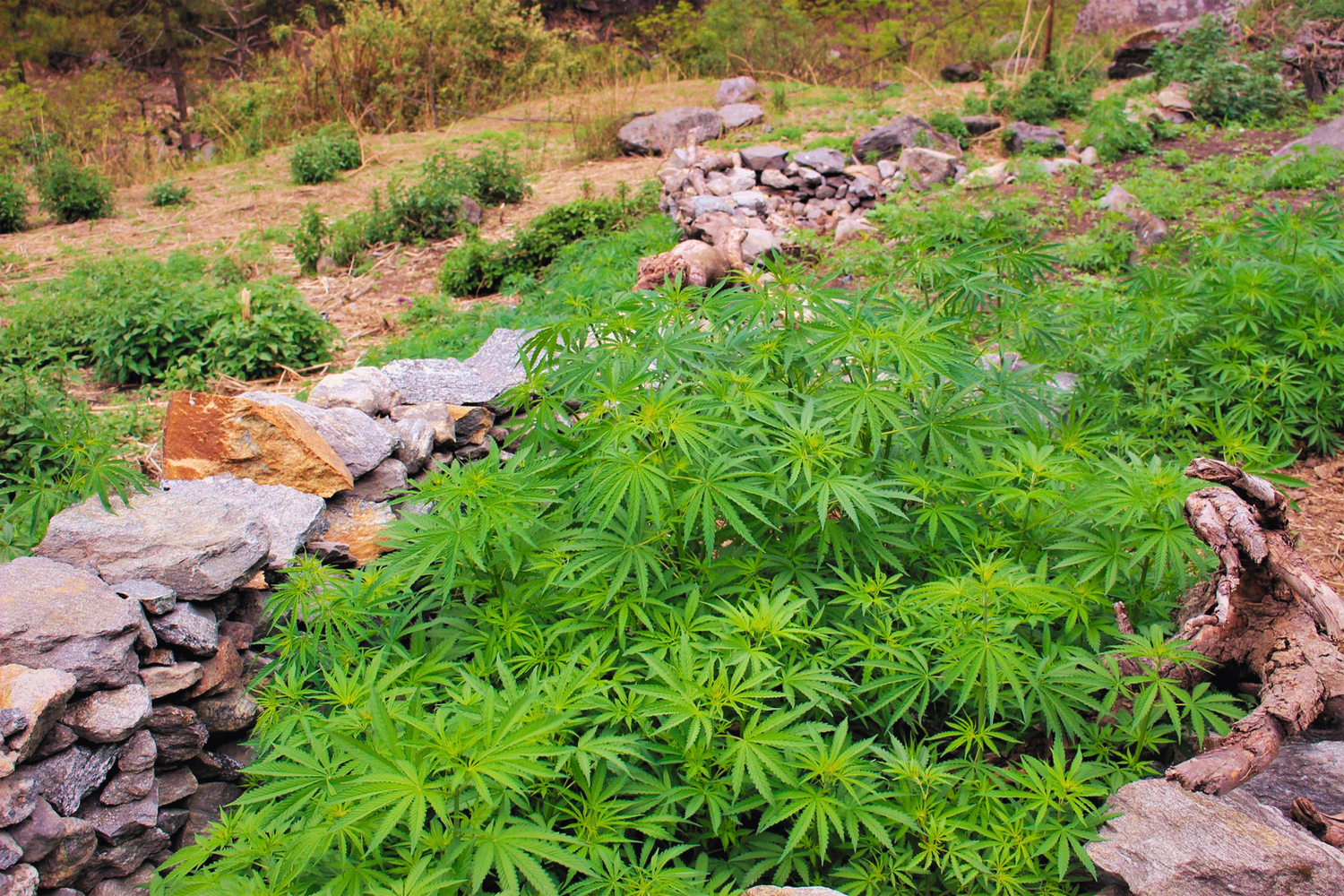 Harvesting
Hemp grows wild in Nepal, free of chemicals and nurtured with natural resources. Once the hemp plant has reached maturity, we harvest it by hand.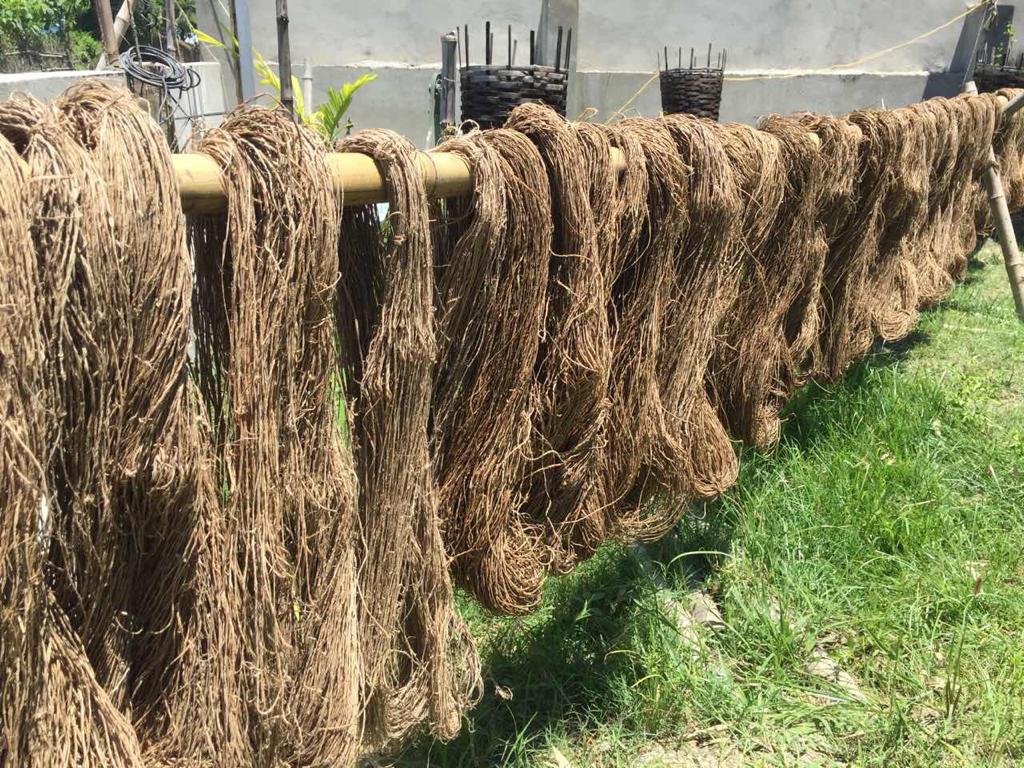 Drying
We left it in the sun to dry for 1-2 weeks depending on the weather.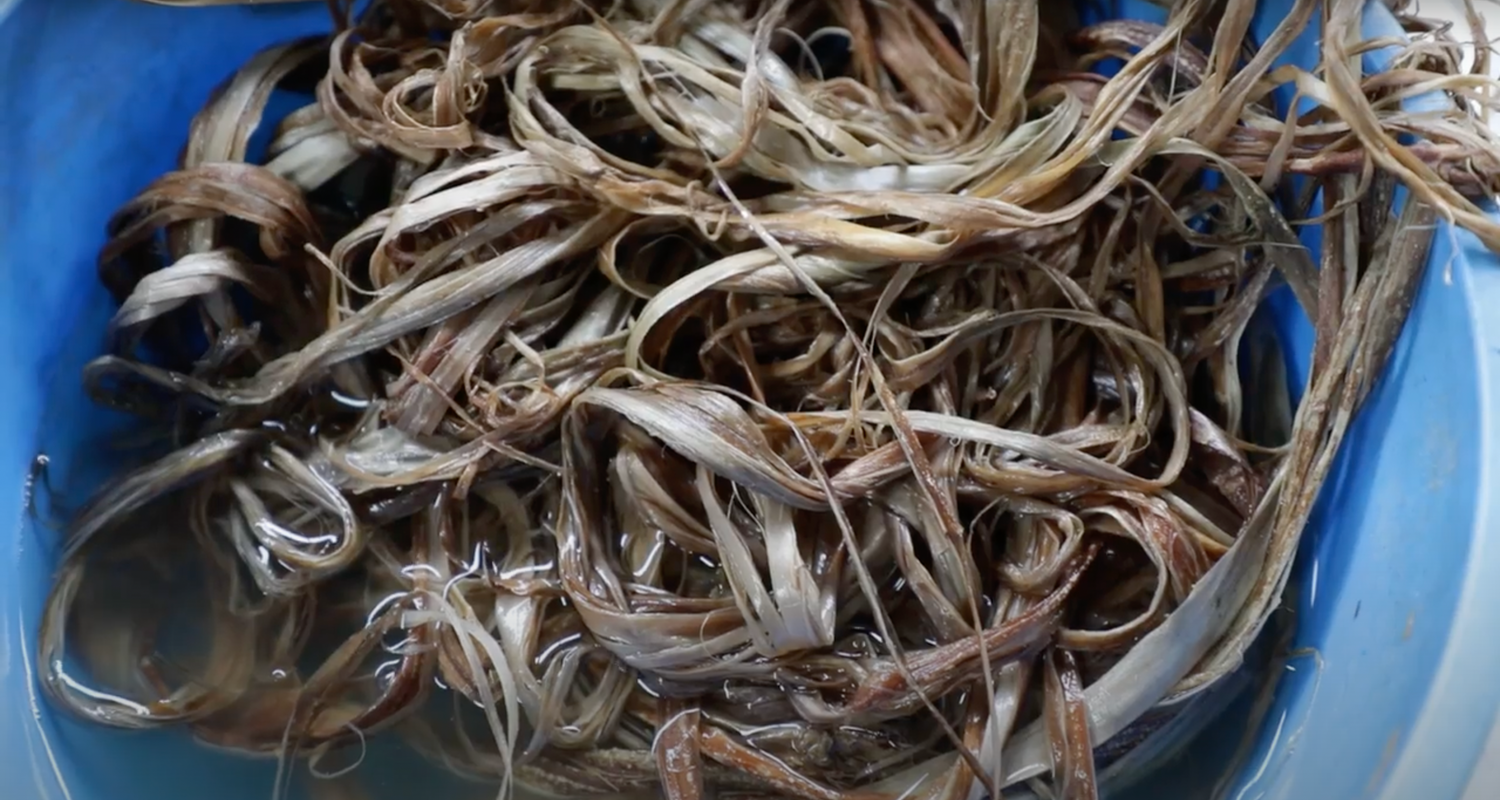 Washing
We soak the stems and branches in water for one week and we sun dried them again.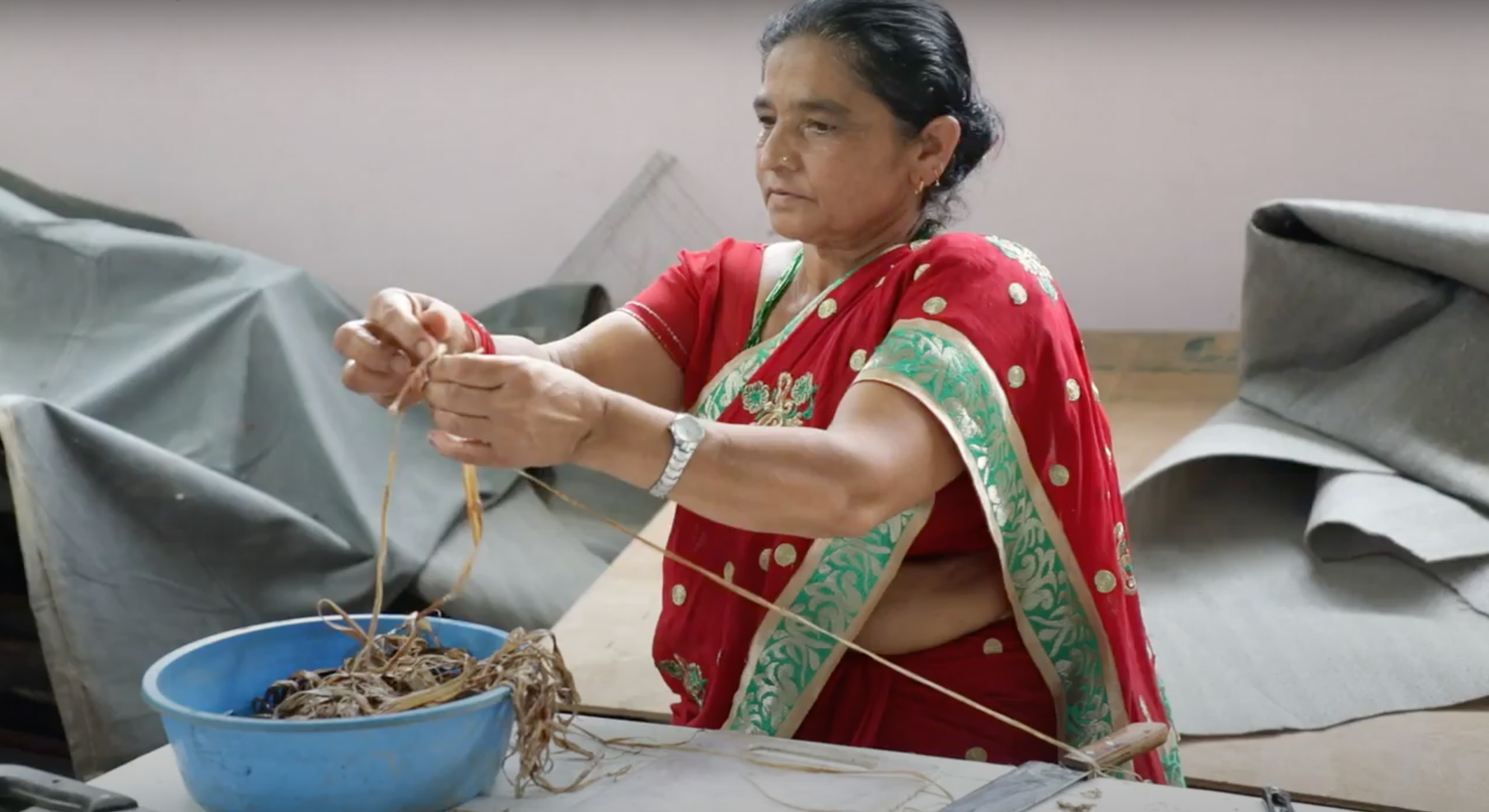 Bashing
Once it has dried out completely, we bashed it with a stick to fragment the fibers and allow it to split easily.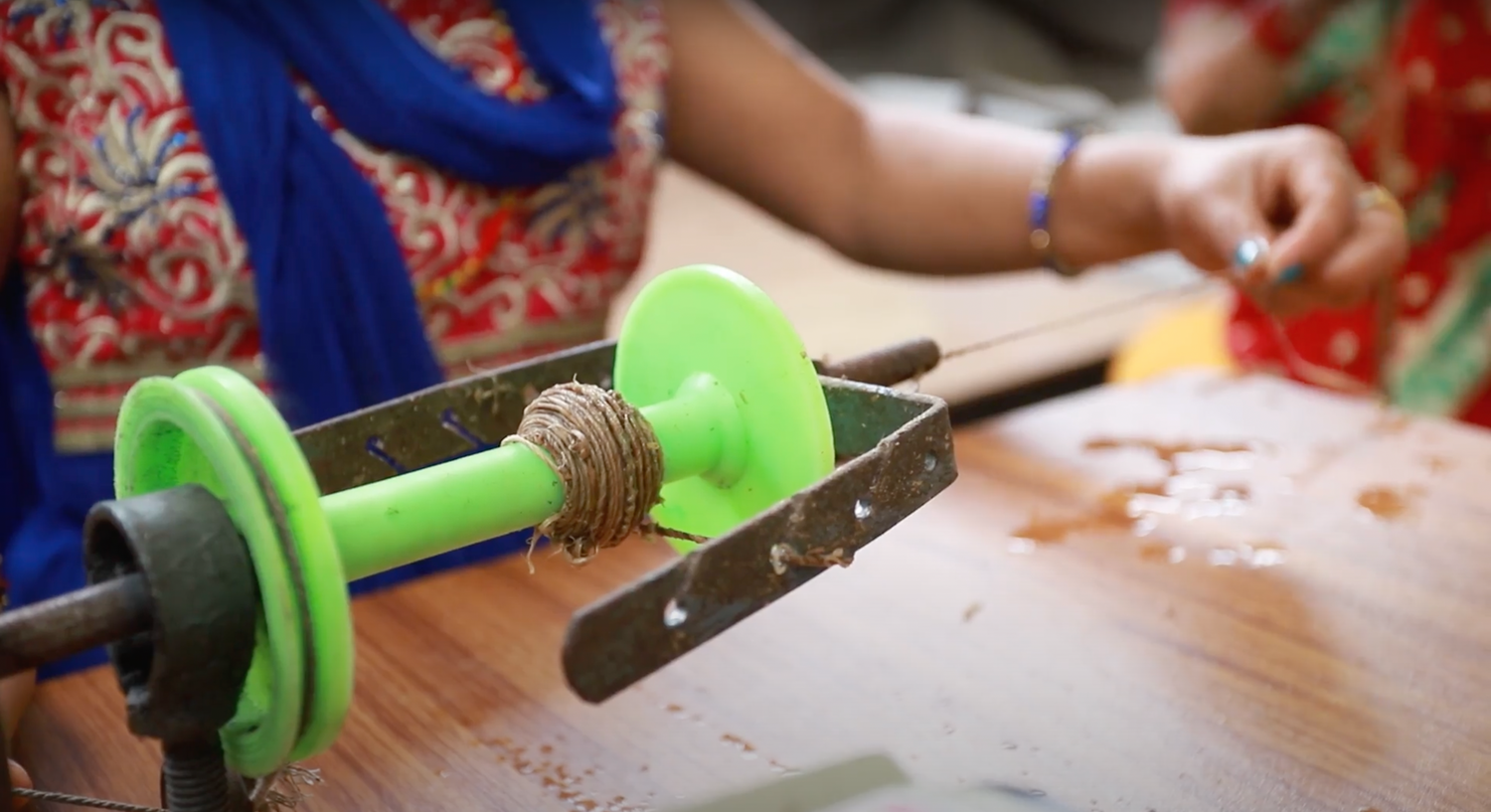 Spinning
We spin the fiber into yarn using a 1000-year-old technique.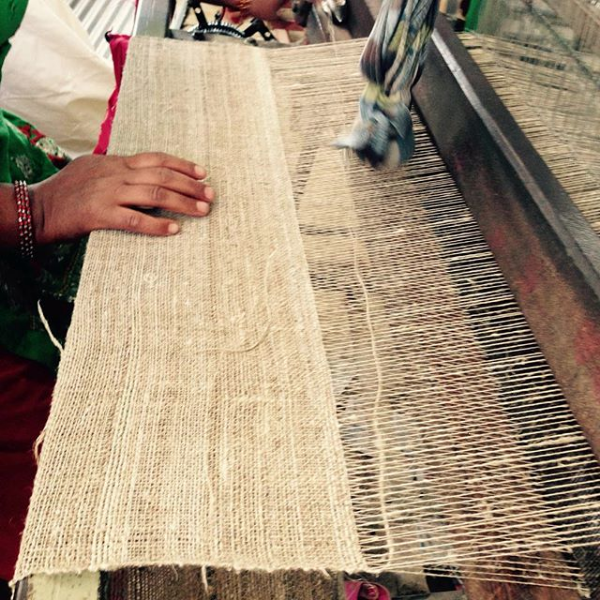 Weaving
We weave it into fabric using a 100-year-old loom that doesn't need any electricity.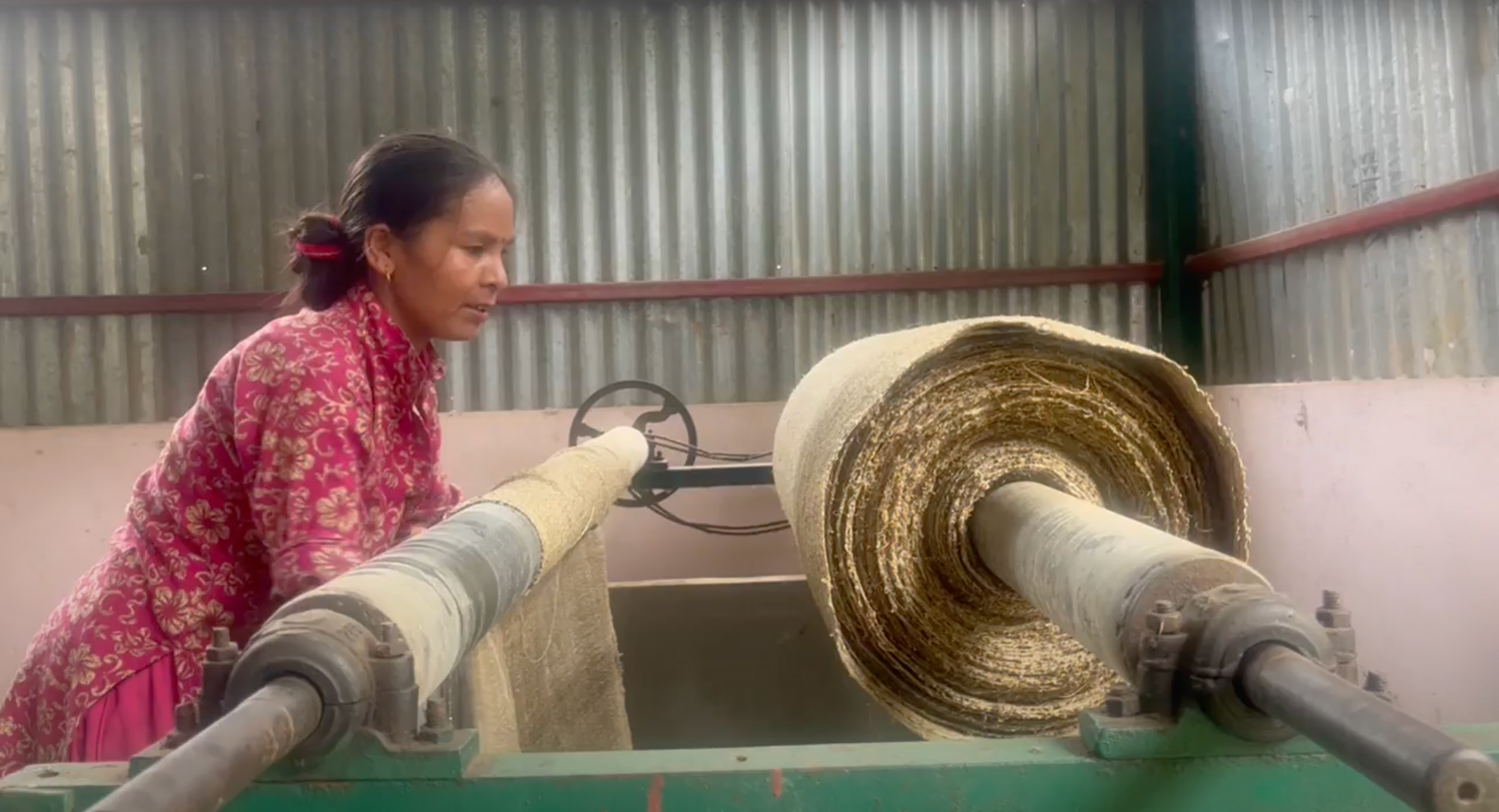 Washing
We wash the fabric another 15 times before we sew it.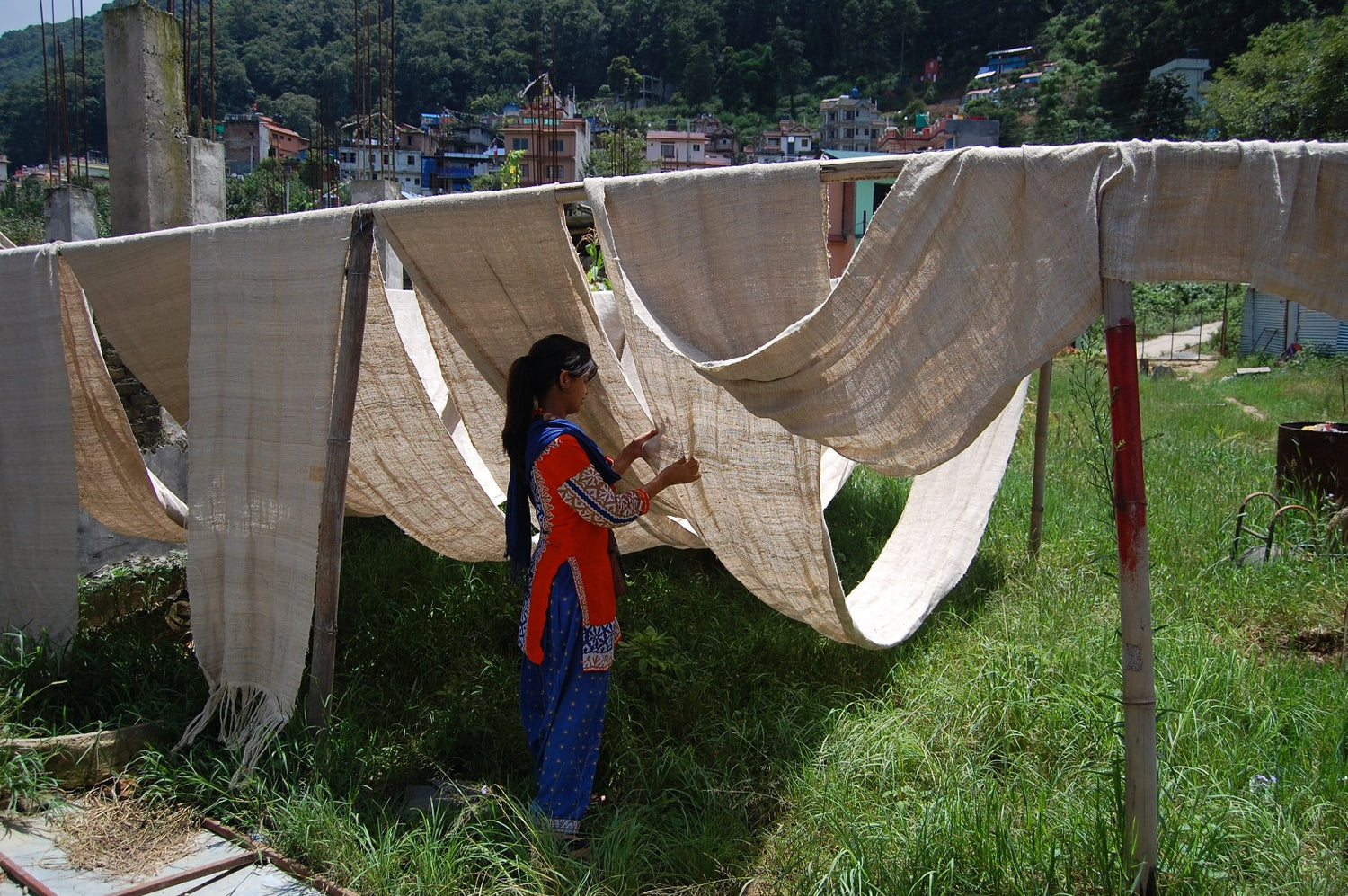 Drying
We dry the fabric in the sun before we use it.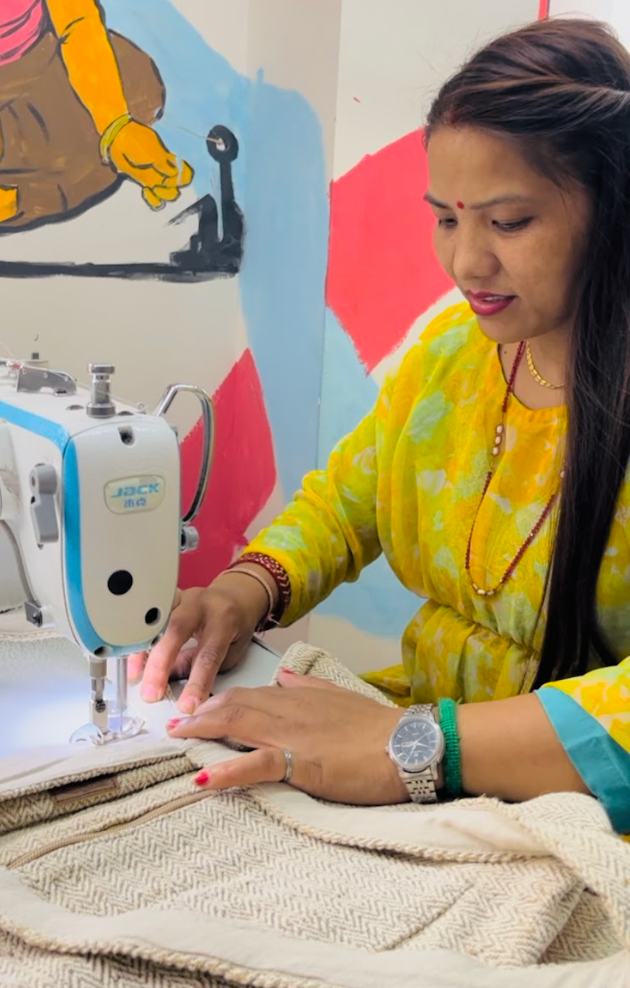 Sewing
We use it in its natural state or we hand dye it using natural dyes.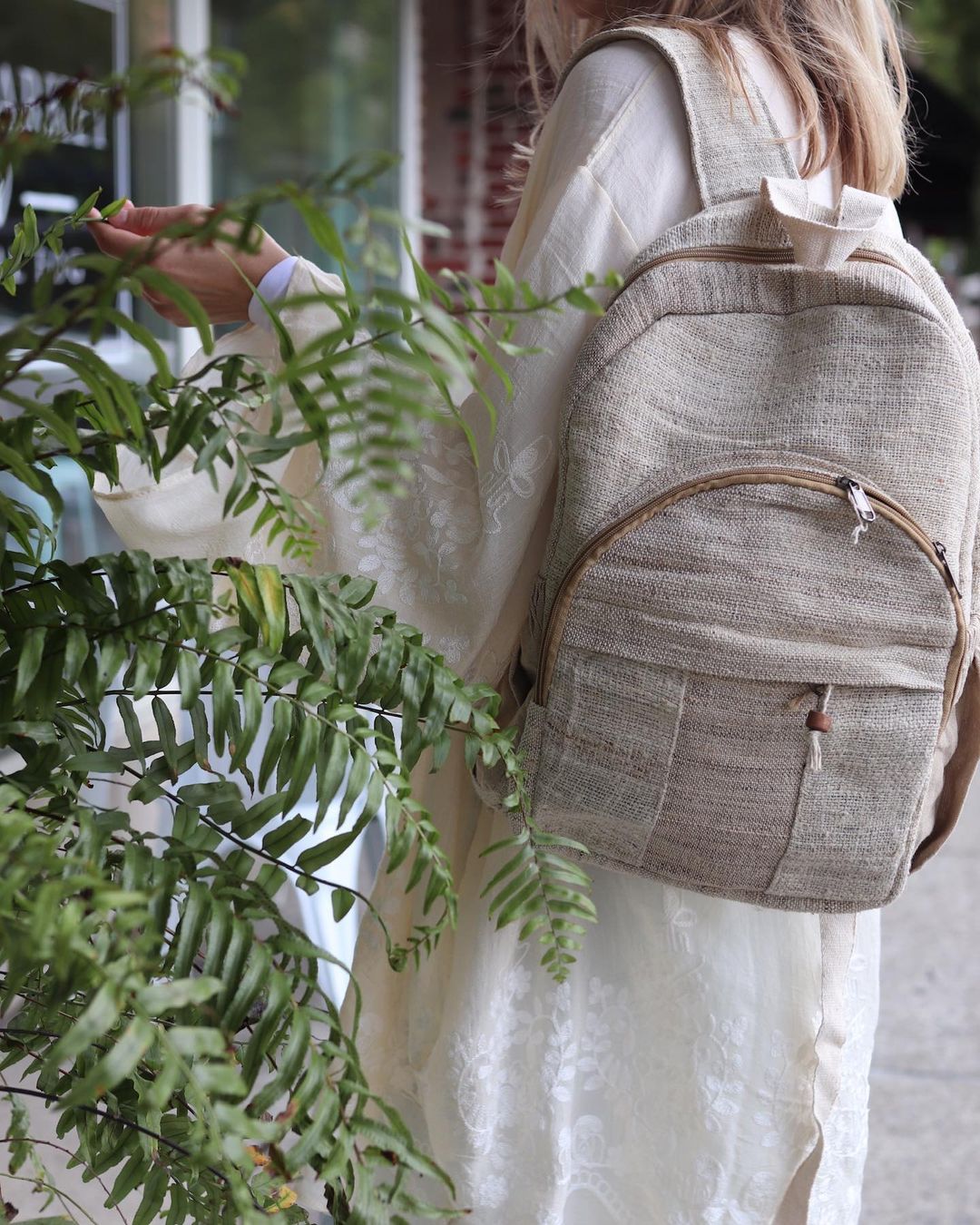 Handwoven Hemp Backpack
★★★★★
This book bag is gorgeous and durable. It is exactly what I was looking for. It is a "grown up" back pack in my opinion. It looks nice, and it supports a craft and economy for hard working women. I like that it is handmade and made well. I also love that in buying it I helped support someone's living, rather than some big company who exploits their workers. Thank you!
Anna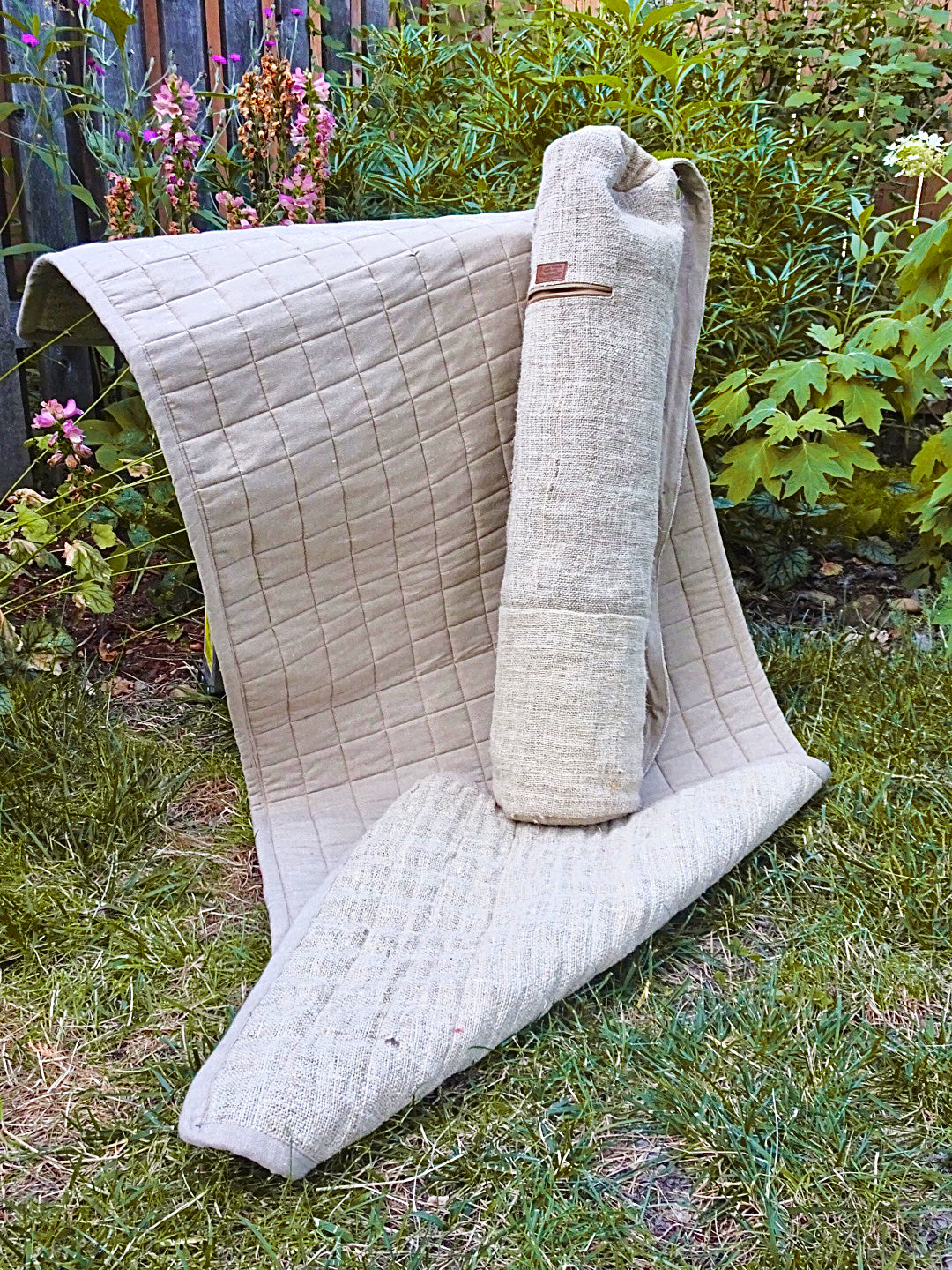 Hemp Yoga Mat & Bag Set
★★★★★
I love this item! It's perfect for practicing yoga, soft enough to cushion my knees and well-made to lost a long time. I've been looking for a good option for a sustainable mat and bag for said mat- and I've found it!
w2trvl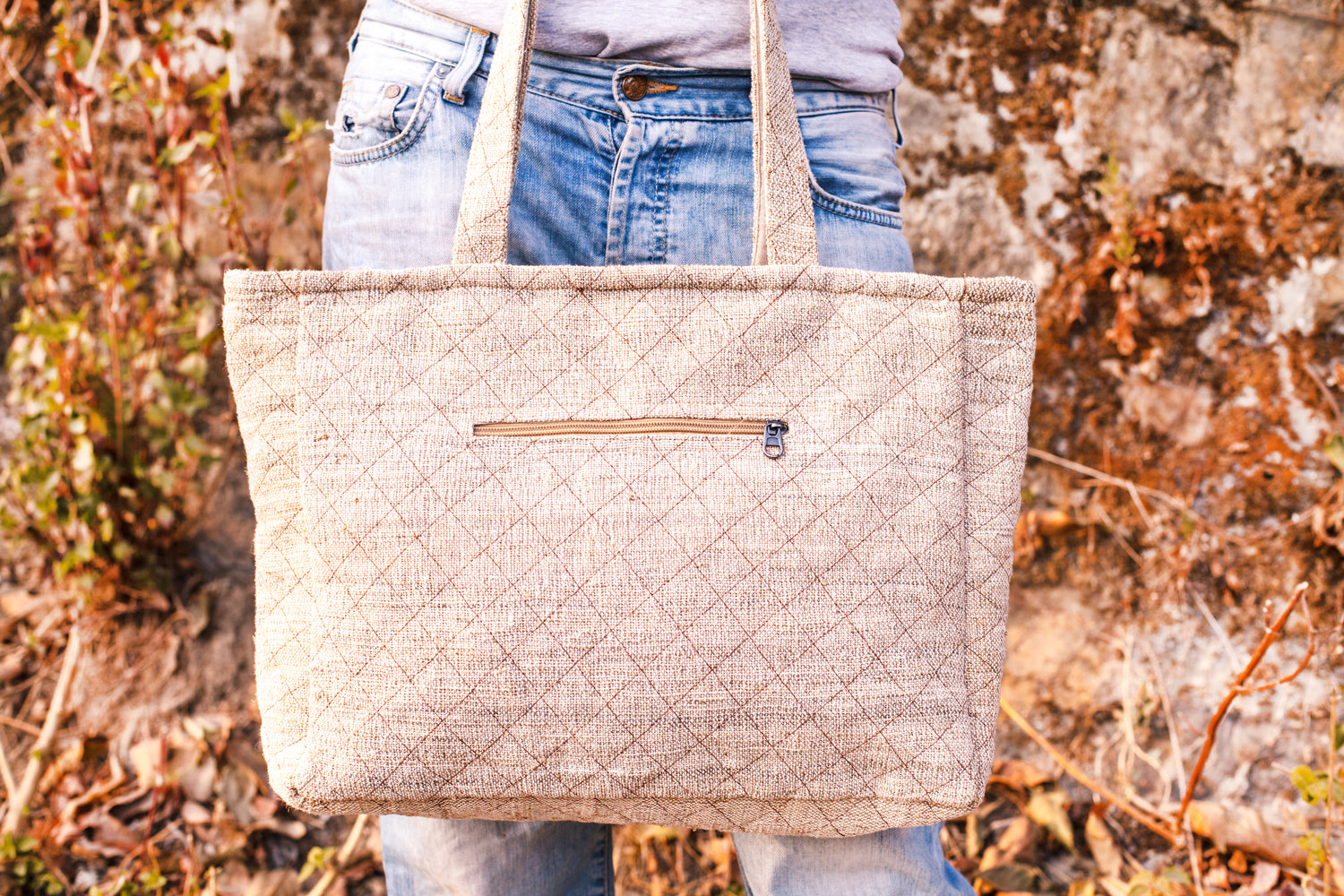 Spacious Hemp and Cotton Tote Bag
★★★★★
Just received my order and i really like this bag, i got it in large size and im amazed by the quality (it is very strong!) my laptop even fit which is great. thanks so much ladies, will order again!
A.D.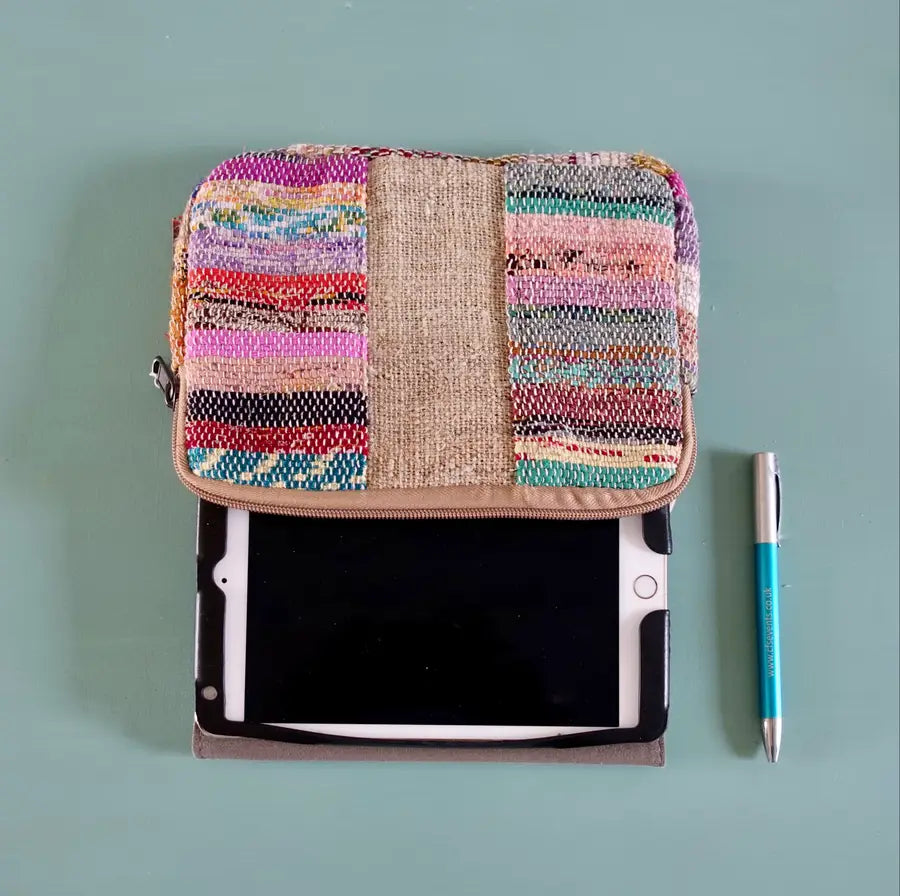 Hemp and Upcycled Sari iPad or Makeup Purse
★★★★★
The quality of my makeup purse was amazing. And the personal touch in the parcel was lovely. Will definitely buy from this company again.
Lee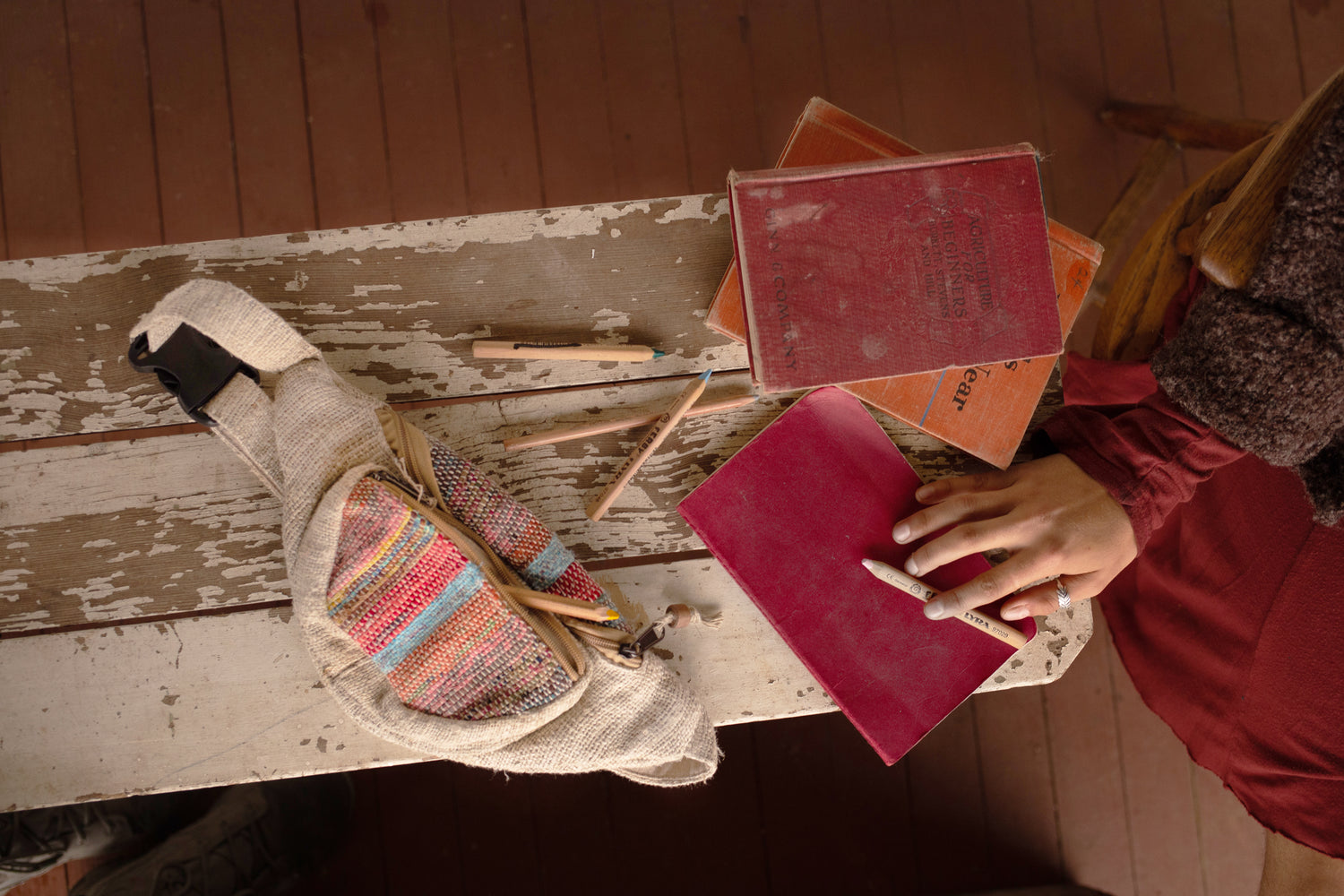 Go Green Fanny Pack
★★★★★
Absolutely beautiful! This is one of the best purchases I've ever made! Amazing quality and thought put into it. And what a great cause!
Kimaflora
Handwoven Hemp Tote Bag
★★★★★
Beautiful and high-quality bag and great cause to support! I use it for school. I would definitely purchase again.
Janick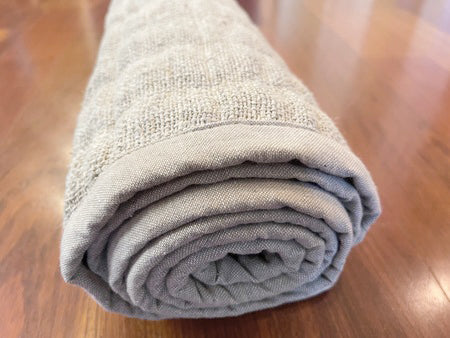 Natural Hemp Yoga Mat
★★★★★
Omg! i love it so much, the quality is amazing! I cannot wait to use this for my yoga and meditation practice. They also sent a free face mask! The bag and mat is such good quality and there is also a extra outer and inner zipper pockets.
Adri Foster
Handwoven Hemp Backpack
★★★★★
I got this bag while visiting your store in Thamel and I used it during my trip and I still use it now, it is still so good and i love to travel with this.
Bee Nita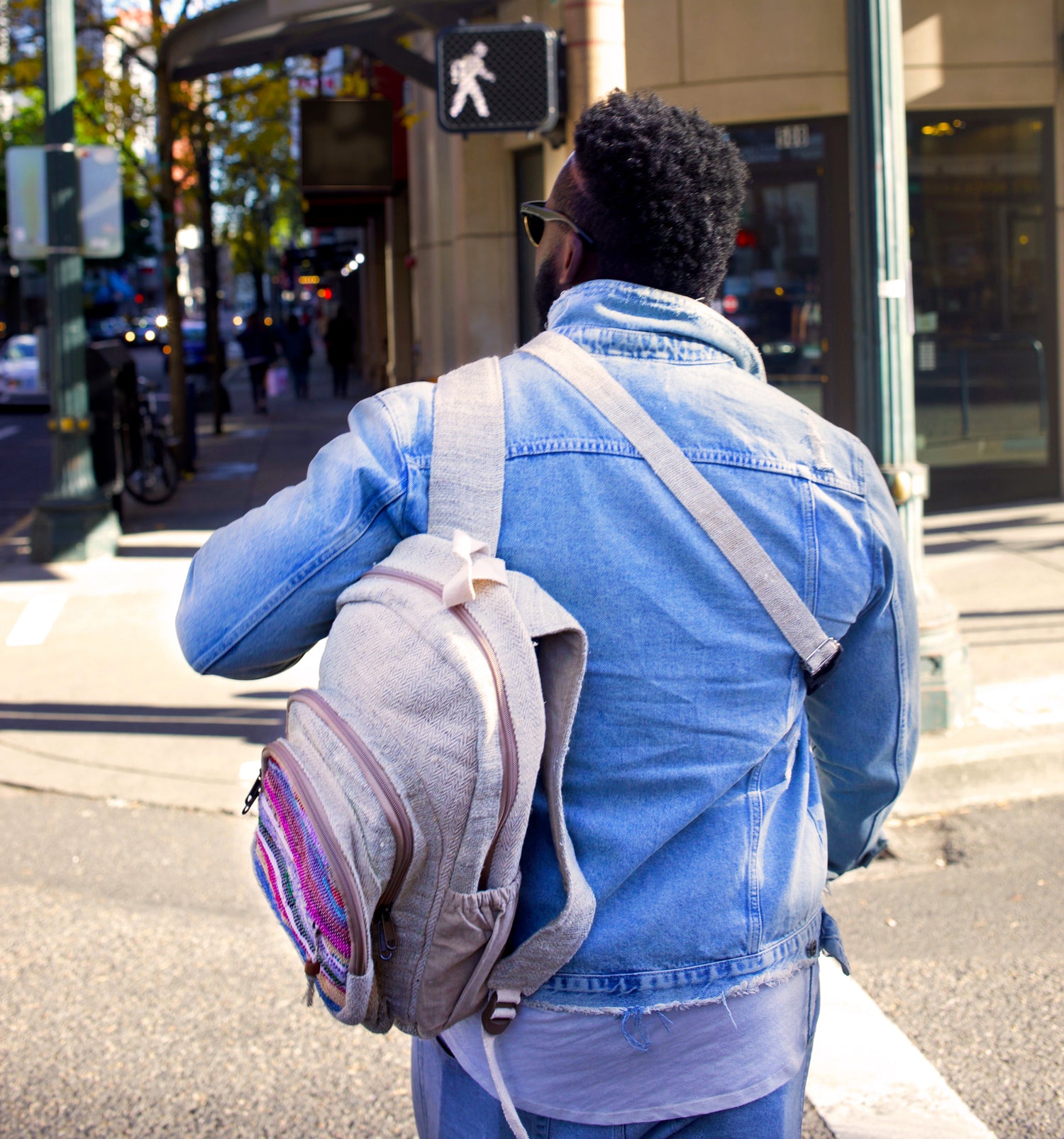 Handwoven Hemp Backpack
★★★★★
I am so impressed by the quality and care put into this product even down to the packaging and special note inside. It may look a little wrinkled at first because I was so excited to post a review - this is 5 minutes fresh out of the air-tight packaging. Beautiful colors and textures. And what a fantastic organization!
Kimaflora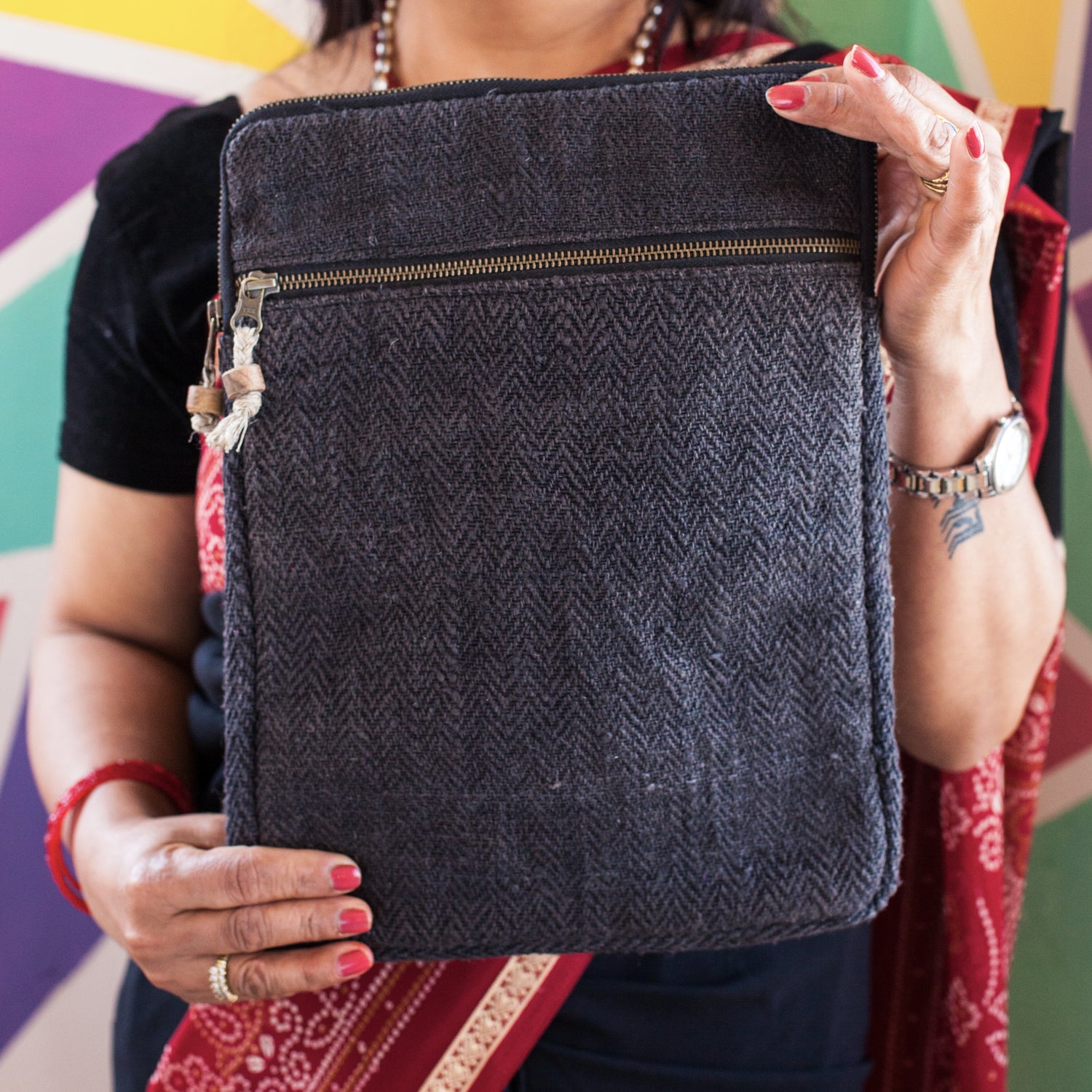 Organic Hemp Laptop sleeve
★★★★★
Very beautiful and practical product. The material feels very nice and the quality is very good. I also love the details!
Hanna
Empowering Women

We supports women and their children by providing them a safe place free from violence and negative social pressures. We work in Nepal, one of the least developed countries in the world, where only 2% of women own businesses.

Sustainable

Through offering skills development in handicraft production and literacy education, we empowers women to generate their own income and support their children in a healthy and sustainable way.

Environmentally Friendly

We grow and harvest raw materials locally and we recycle discarded materials, using 100-year-old looms to weave the textiles and using sustainable production to support
a locally based economy.

Ethical

We're working towards bringing an end to fast fashion, freeing women from sweatshops, and protecting Mother Earth. Handcrafted with love by women coming together to change the fashion industry. We're committed to giving supply chain transparency
to our customers.