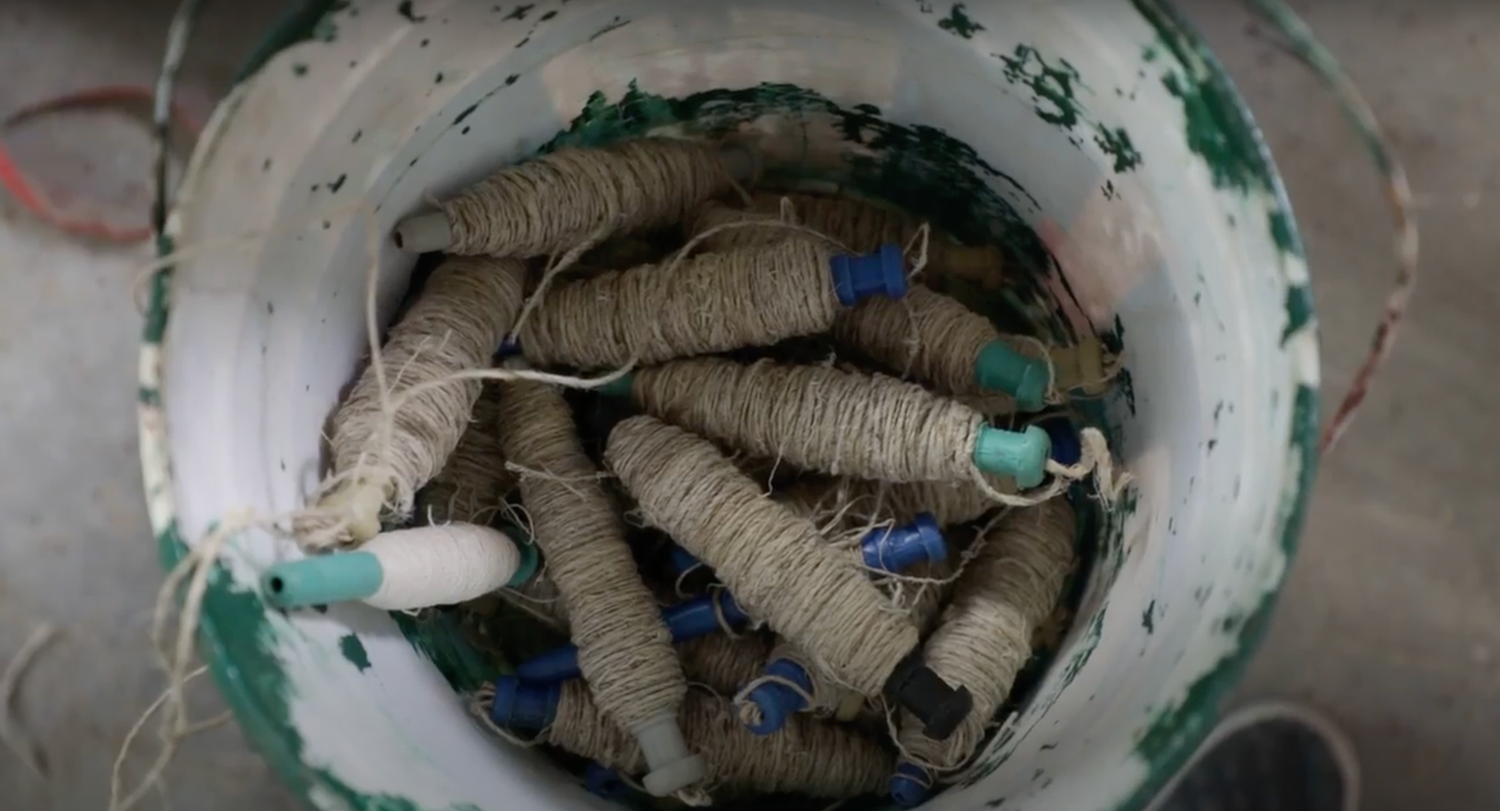 Natural Hemp Collection
Hemp grows wild in Nepal, free of chemicals and nurtured with natural resources. By focusing on what is available locally, we help boost the local economy while teaching the people to be in harmony with nature. Hemp fiber is strong and durable and it's a very sustainable and environmentally friendly material.
We grow and harvest the plant locally and the entire process of growing, harvesting, weaving is done by hand. We use a 1000-year-old technique to turn that raw fiber into yarn and we woven it into fabric using a 100-year-old loom that doesn't need any electricity. We then sew it either in its natural state and color or we hand dye it using natural dyes.
Regular price

Sale price

$45.00 USD

Unit price

per

Regular price

Sale price

$35.00 USD

Unit price

per

Regular price

Sale price

$38.00 USD

Unit price

per

Regular price

From

$75.00 USD

Regular price

Sale price

From

$75.00 USD

Unit price

per

Regular price

Sale price

$45.00 USD

Unit price

per

Regular price

Sale price

$45.00 USD

Unit price

per

Regular price

Sale price

$65.00 USD

Unit price

per

Regular price

Sale price

$45.00 USD

Unit price

per

Regular price

Sale price

$28.00 USD

Unit price

per

Regular price

Sale price

$35.00 USD

Unit price

per

Regular price

Sale price

$25.00 USD

Unit price

per

Regular price

Sale price

$10.00 USD

Unit price

per

Regular price

Sale price

$45.00 USD

Unit price

per

Regular price

Sale price

$45.00 USD

Unit price

per

Regular price

Sale price

$35.90 USD

Unit price

per

Regular price

Sale price

$45.00 USD

Unit price

per

Regular price

Sale price

$10.00 USD

Unit price

per

Regular price

Sale price

$55.00 USD

Unit price

per

Regular price

Sale price

$38.00 USD

Unit price

per

Regular price

Sale price

$20.00 USD

Unit price

per

Regular price

Sale price

$45.00 USD

Unit price

per

Regular price

Sale price

$15.00 USD

Unit price

per

Regular price

Sale price

$35.00 USD

Unit price

per