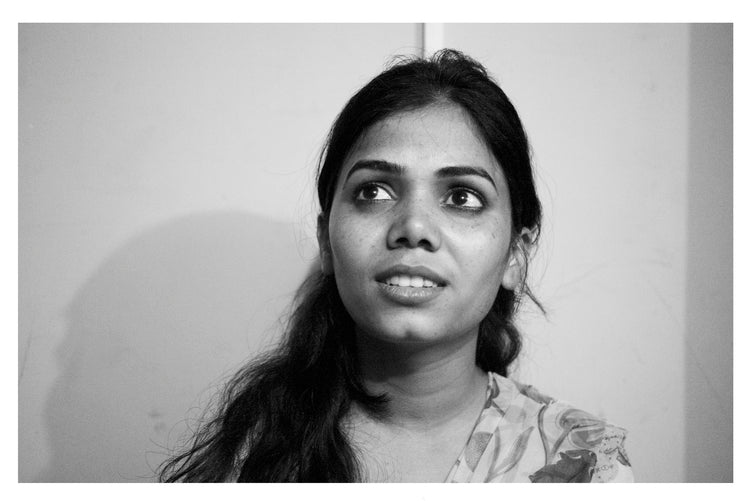 Nasreen Sheikh #7Keys
Nasreen Sheikh founded Local Women's Handicrafts in 2008 with a big goal: To lift women up who have been marginalized and exploited; to give them opportunity, skills, and a sense of dignity; and to spread our model of empowerment across the world. Nasreen Sheikh founded LWH as a small shop in Kathmandu when she was still a teenager. Having already survived working for two years as a child laborer in a sweatshop, she opened LWH to take control of her own destiny and give herself the kind of hope she'd previously never thought possible. Nasreen soon began to train local women to make handcrafted textiles they could sell at her shop. As she saw the women gain confidence and light return to their eyes, she realized she had the opportunity to spread this work across the world and empower disadvantaged women everywhere. Through the LWH entrepreneurial empowerment model, our goal is to empower 10,000 women in the world's poorest regions by 2025 and create a textile industry that honors sustainability, human rights and dignity.
Book Nasreen
Parbati Shrestha

My name is Parbati Shrestha and I am from Birjunj, a city close to the India-Nepal border. I found LWH through other women. When I came to LWH, I was in a very desperate mode of life. I didn't have anything. I was a single mother with a 4-year-old daughter as my husband left me when I was in pregnant. After that my life became harder and harder — every step was a challenge to survive. Some people offered me to sell my daughter for $3,000 dollars. Some advised me to remarry. Some men teased and made fun of me to try to get in a relationship with me. I would feel this social pressure that would never end. For me this life was just a dark mirror. I could not find any courage, and I would get frightened that any dark thing can happen to me anytime. When I first had an interview with Nasreen, it gave me a little hope that maybe I will get trained here. After joining LWH, day by day I felt more relaxed with my life. More hope and more independence and more skill. I feel now nothing is dark; only my marriage was dark, this man was dark, and it made my life dark. Now I have a dream to educate my daughter and make her a good human. LWH believes that my baby can be a Superwoman one day. I know LWH is proud to help me turn my life from desperation to dream.

Sital Parja

My name is Sital Parja. I am 20 years-old from Dhadhing. In my village we have huge problems with the untouchable caste. There is so much social pressure. I remember when I was thinking of coming to Kathmandu, my neighbors and family were not satisfied with my decision. But I was strong enough to let their thinking go and follow my own intention. I wanted to be successful in this society, economically and socially. In my village I have faced too many problems with poverty; we don't have our own house to live in. Everyone hates us in our village, because I am from untouchable society. It makes me feel like it was my mistake to be born in untouchable society. Why is this society so cruel to us? I just want to be one of the independent, happy, and full of life women of this world. I just want to say to the world, don't judge me with my caste, judge with my heart. I have joined LWH through some of my woman friends. It was incredibly hard for me to understand city life in the beginning. Now I feel that I am not alone. Lots of women are here like me who want to complete their own dreams. One day I want to be a nurse and give service to my society and to my family. I am so thankful to LWH for providing me a chance to study with skill here. I feel so good to do my embroidery work. I love it.

Nirmala Buddha Toki

My name is Nirmala Buddha Toki, and I am 45 years-old from the mountains. How much I have suffered in my life. I wish no woman should suffer like this. When I was very young, I was forced into marriage with a man by my family. There was a huge difference between me and his age. My husband already had three wives and I was the fourth one. I had one son and after a few years, my husband died. From that day on I became a single woman. I was very devastated and very sad but with time everything passes. Before joining LWH I was working as a carpenter. I was making doors and shelves. One day somehow Nasreen invited me to make her shop door. It was very strange for me to understand Nasreen. I felt for the first time in my life — how can someone have such an amazing spirit? She is just like my angel, like my own daughter. She worked with me to finish her shop door, and her hand got so rough and scratched. She felt for me so much and told me to leave this job and come and join her in LWH. From the next day forward I started working in LWH. I am so much happy with LWH, it is a totally independent factory, whatever we want, we can do. No one can control us, and day by day it is growing. After cancelling her marriage, I want LWH to help more and more women like us. For once, we feel our life is worth something. I want to tell the world, please support LWH.