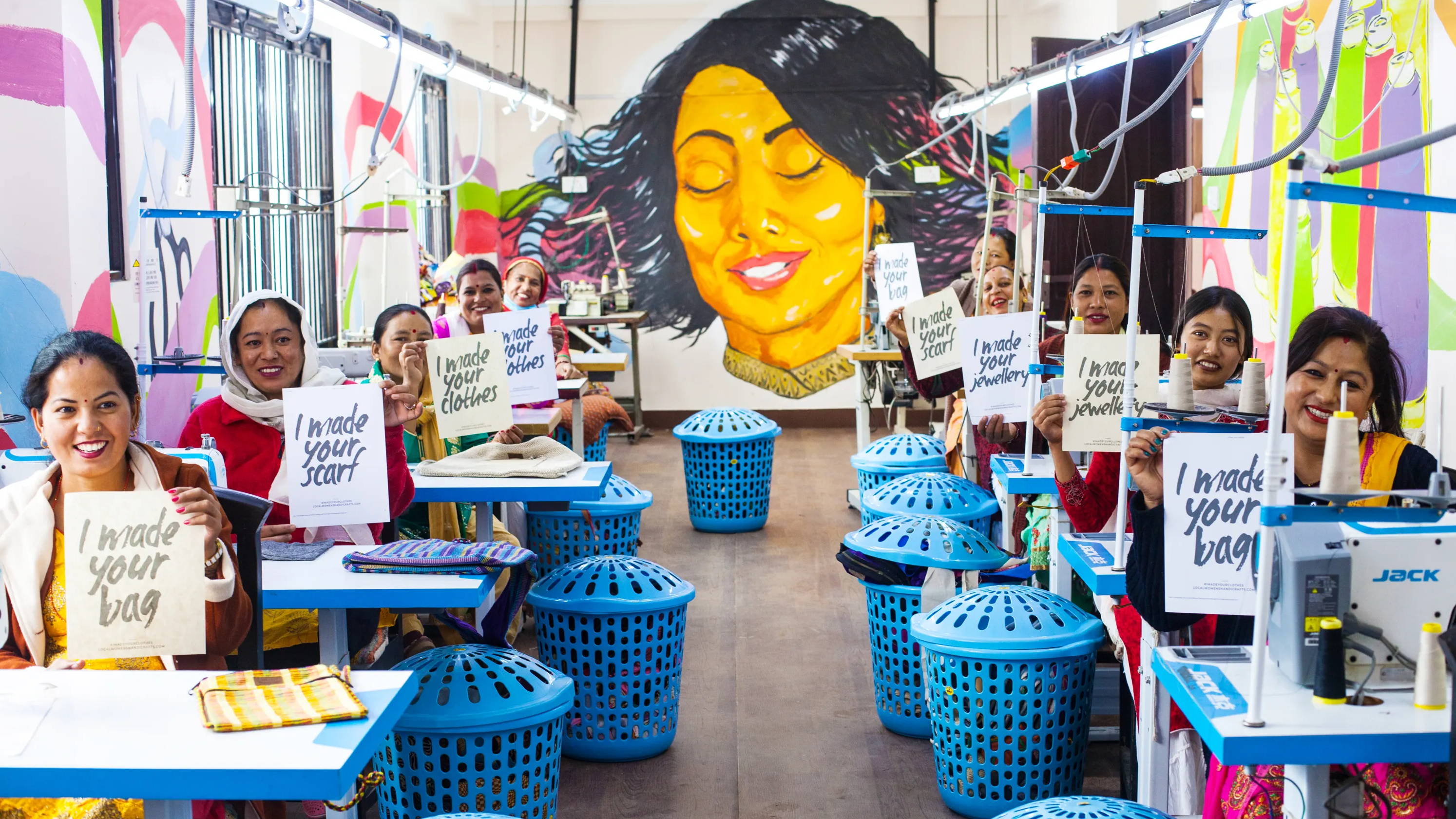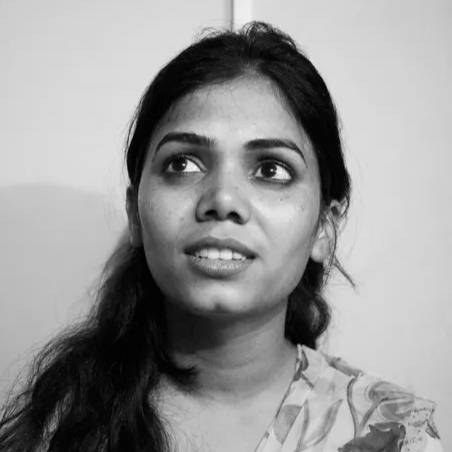 Nasreen Sheikh founded Local Women's Handicrafts in 2008 with a big goal: To lift women up who have been marginalized and exploited; to give them opportunity, skills, and a sense of dignity; and to spread our model of empowerment across the world. Nasreen Sheikh founded LWH as a small shop in Kathmandu when she was still a teenager. Having already survived working for two years as a child laborer in a sweatshop, she opened LWH to take control of her own destiny and give herself the kind of hope she'd previously never thought possible. Nasreen soon began to train local women to make handcrafted textiles they could sell at her shop. As she saw the women gain confidence and light return to their eyes, she realized she had the opportunity to spread this work across the world and empower disadvantaged women everywhere. Through the LWH entrepreneurial empowerment model, our goal is to empower 10,000 women in the world's poorest regions by 2025 and create a textile industry that honors sustainability, human rights and dignity.
---
---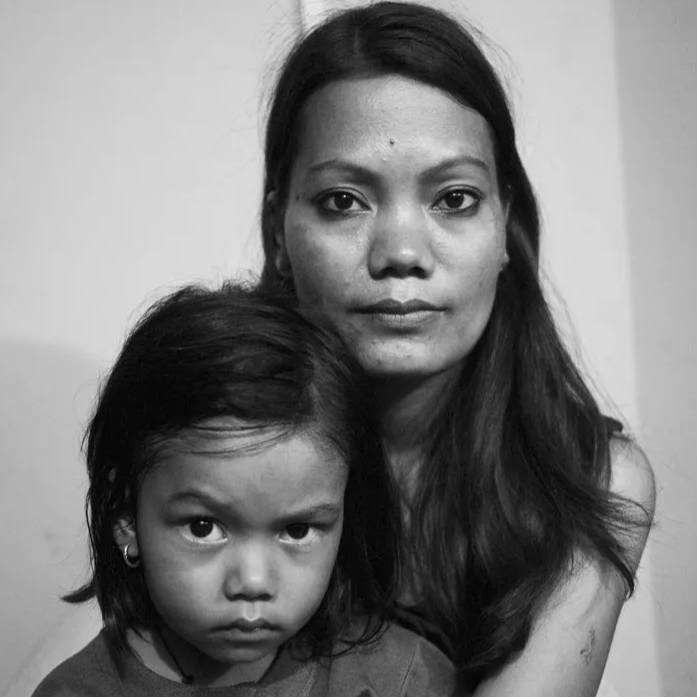 My name is Parbati Shrestha and I am from Birjunj, a city close to the India-Nepal border. I found LWH through other women. When I came to LWH, I was in a very desperate mode of life. I didn't have anything. I was a single mother with a 4-year-old daughter as my husband left me when I was in pregnant. After that my life became harder and harder — every step was a challenge to survive. Some people offered me to sell my daughter for $3,000 dollars. Some advised me to remarry. Some men teased and made fun of me to try to get in a relationship with me. I would feel this social pressure that would never end. For me this life was just a dark mirror. I could not find any courage, and I would get frightened that any dark thing can happen to me anytime. When I first had an interview with Nasreen, it gave me a little hope that maybe I will get trained here. After joining LWH, day by day I felt more relaxed with my life. More hope and more independence and more skill. I feel now nothing is dark; only my marriage was dark, this man was dark, and it made my life dark. Now I have a dream to educate my daughter and make her a good human. LWH believes that my baby can be a Superwoman one day. I know LWH is proud to help me turn my life from desperation to dream.
---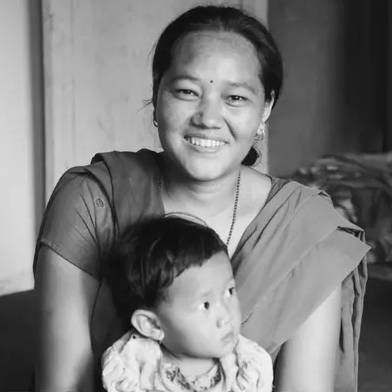 My name is Sanjeeta Lama and I am 32 years-old from Kabray. I am a married woman with a two and one-half-year-old daughter. I am a fully trained woman now raising my daughter.
I bring work from the shop to my home and then I sew it. It really helps me to be independent. When I joined LWH, there was not even shop, we were just 3 or 4 women struggling. We had worked for big companies, and I remember LWH was facing everyday problems dealing with big factories plus investment and social pressure. With creative thinking and nonstop hard work, LWH is changing the pattern. I am so glad to see LWH growing and to be a part of it.
---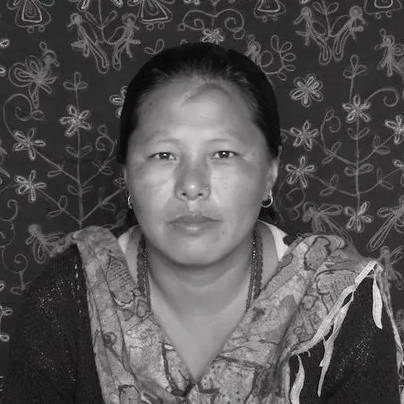 ---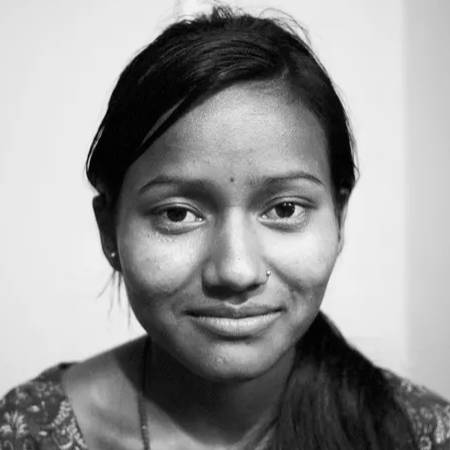 My name is Niru Tarijal. I have been working in LWH since early 2013. Before this I worked as a housekeeper. There I was abused and threatened all the time. This voice from my previous workplace always made me so sad to hear. I am disabled with my ear: I can't hear properly. I felt I have to quit housekeeping and start looking for a new place where people will not make fun of my disability. I found LWH through another woman. I was scared at first but in time everything turned out great. I started loving my life. I love to work in LWH. I am getting trained here, I have never felt any kind of teasing and sad words. I've always received motivation from my seniors. I am feeling now that LWH is my own workplace, everyone is like my family. It has been two years that I have been working here. I got married recently with a very special man. He never treats me as a disabled girl. I feel very lucky for LWH. I want to continue my work here and to give all of my support to LWH.
---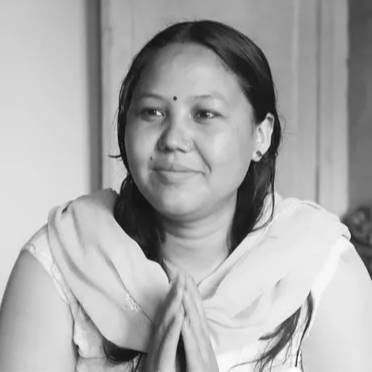 My name is Ranjeeta Lama, and I am 29 years-old from Kabray. I am a married woman with a five-year-old son. I am a fully trained woman of LWH. From the beginning, I am content working in LWH. I think LWH is providing us with everything fair, and we love to give our helping hand to support such an amazing system. Every day, women like me want to join us here and get training to become fully independent. This is best way to help. As long as LWH wants me, I will be here continuing to teach other women. I am so much thankful to LWH for making our life precious.
---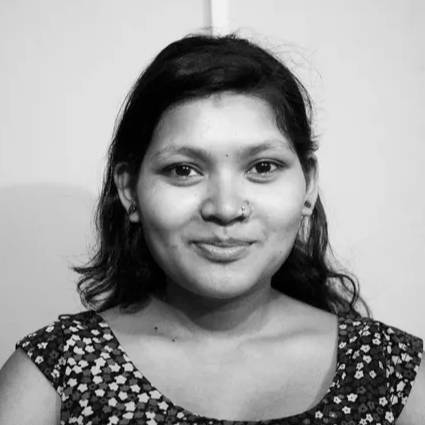 My name is Alisha Parajuli and I am 22 years-old. I came into marriage out of love. At that time he behaved to me as such a great human. Later I found out my husband is very suspicious man. Sometimes it just annoyed me so much. Why did he suspect me? So I tried to be independent, and to be able to speak out to my husband, asking him to not behave like this. One day he came home late at night 2 am. I just asked him: "Where have you gone? You could just let me know?" I didn't know he will start to hit me. He hit me in my eyes, and I had blue mark under my eye, only to remind me next time when he comes home late, I should not ask any questions to this man. I am only here to serve him, that is it. I feel even if you have a love marriage the man is still in control. I hope one day a man will not feel they are king and they can do anything they want. Instead of loving him, I hate him now. I don't want this kind of husband, but where I am, I can't just divorce him. Every day I just have to let it go. And when I come to work for 7 or 8 hours in LWH, these are the most amazing times I have with my friends. Slowly it is a good way to empower women. We don't want anything; we just want equality. I just want to say to my husband, if he hits me, I will leave him, and I could do this, but society forces me to accept all of his torture. I hope that one day I will have the power to talk to him.
---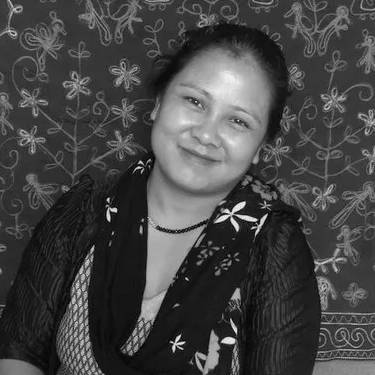 My name is Gayanu Tamang. I am 28 years-old. I come from the Kavre district in Nepal. I am one of five children. When I was just 14, a close relative tricked me into marrying a man who they said was perfect and nice for me. I did not know this man, but we were married anyway. When I was 15, I had my first child who was a boy. Three years later I had a baby girl. When I had my baby girl, the childbirth had many complications. I was very sick and almost died from anemia. When my husband found out I was sick from the pregnancy, he begun to abuse me. When I recovered, we got into a fight and he attacked me with a wooden plank, leaving me mentally ill for four months. Soon after this, he left me and never returned. I was left to look after my daughter and son on my own. This was a very difficult task for me as we had little money, so I decided to leave my children with my parents, get a loan, and go to Kuwait, to try and earn more money for the family. I got a job as a housemaid in Kuwait and was abused by the family. If I didn't do something exactly the way they wanted, they would get angry at me and physically abuse me. One time the woman pulled a knife at me and threatened to kill me. I was treated like a slave. After all this, the family said I was not worthy of their pay, so I worked 6 months for them, being abused and threatened, and never got paid. When I came back, I stayed in Nepal for 6 months. I met a man and fell in love. During this time, I had the chance to go to Dubai for more work, so I took my chances in order to help my family. Working in Dubai was better but then the man I fell in love with called my work and made them send me back to Nepal. I still live with this man, but I am having a difficult time as he is controlling me a lot. I feel I have gone through so much suffering in my life but somehow the universe keeps me alive every day and makes me stronger. I found Local Women's Handicrafts through another lady who works here. She told me I could come and learn something and gain skills that can help to improve my life, so I decided to come. The most important thing for me right now is to take care of Local Women's Handicrafts as they have taken care of me. I want to work hard to help this organization improve so it can help many women. I want to participate in the change that is happening here. It inspires me every day. My message to women around the world is to not listen to other people's comments and ridicules. Always follow your heart.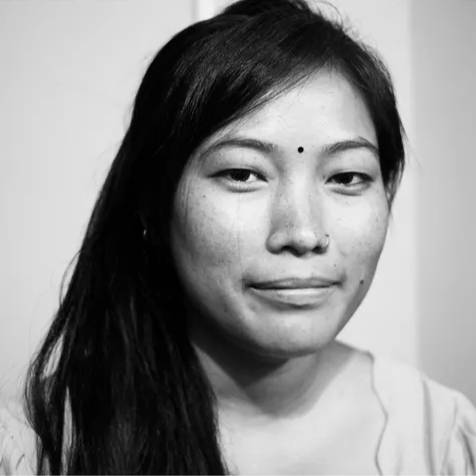 My name is Sital Parja. I am 20 years-old from Dhadhing. In my village we have huge problems with the untouchable caste. There is so much social pressure. I remember when I was thinking of coming to Kathmandu, my neighbors and family were not satisfied with my decision. But I was strong enough to let their thinking go and follow my own intention. I wanted to be successful in this society, economically and socially. In my village I have faced too many problems with poverty; we don't have our own house to live in. Everyone hates us in our village, because I am from untouchable society. It makes me feel like it was my mistake to be born in untouchable society. Why is this society so cruel to us? I just want to be one of the independent, happy, and full of life women of this world. I just want to say to the world, don't judge me with my caste, judge with my heart. I have joined LWH through some of my woman friends. It was incredibly hard for me to understand city life in the beginning. Now I feel that I am not alone. Lots of women are here like me who want to complete their own dreams. One day I want to be a nurse and give service to my society and to my family. I am so thankful to LWH for providing me a chance to study with skill here. I feel so good to do my embroidery work. I love it.
---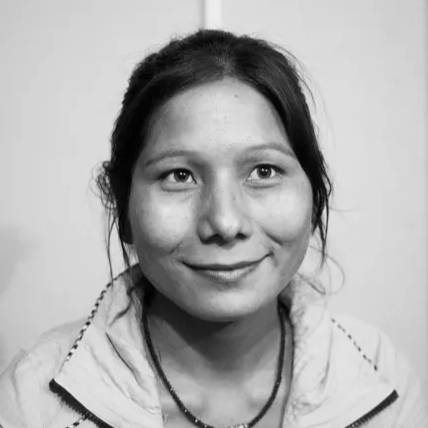 My name is Urmila Shrestha. I am 26 years-old from the mountains. I am the first girl in my family to have a love marriage. I still remember I ran away with my boyfriend and got married in the city, and somehow one of my brothers found us. I got so much beaten up and my husband too. I told them even if they will kill me, I will stay with this man. For a long time I was not able to talk with my family. Eventually and slowly my family accepted me, and I feel so good to have everything in my life. I am thankful to God that I am working in one of the few independent factories that makes us so special.
---
My name is Sabina Rijal. I am 18 years-old from the mountains. My mother tried to send me to school. I don't know why; I just didn't like school. I left and I started working with my mother in LWH. I now have a dream to own a business and earn money. My mother supports me so I am having an easy life. I thank my mother for bringing me to LWH. I feel so good to work with a group of friends with musi.
---
My name is Sita Rijal. I am 38 years-old from the mountains. Before joining LWH I had worked in several places. Finally, I feel satisfied here. The main thing we are concerned with is that everything is fair and we are learning new skills and allowed to be creative. It is a really good way to empower women like us. I am so glad to work here with my daughters who are also getting trained here with me. When I imagine my old life and comparing now, my eyes fill with tears. How far I have come through. I am a totally illiterate woman, but this skill makes me feel better and stronger. I want LWH to keep supporting women like us. It is huge for us; it turns our sad life into hope.
---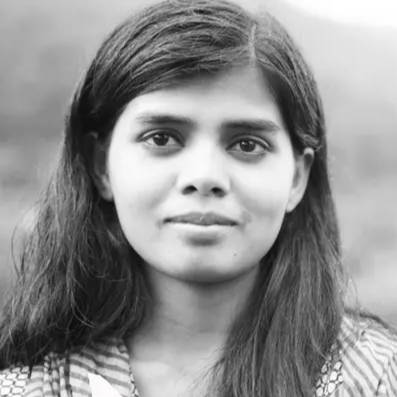 Namaste. My name is Sahin Pravin, I am around 21 years-old and come from the east of Nepal. In my home village, like many in Nepal, woman have little or no rights and to be born female often leads to a very disadvantaged life. I was living with a cousin when Nasreen, my sister, visited me in my home village. She told me all about the Local Women's Handicrafts (LWH) project and her vision and what she wanted to create. It was then that I decided to return to Kathmandu with her. It is difficult to express how excited I was to be given the opportunity to get my fundamental rights back, rights that many women from around the world take for granted every day.
---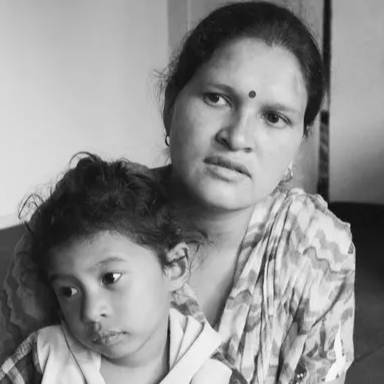 My name is Kabita Didi and I am 31 years-old from Sindhupalchowk. I am a married woman with a 4-year-old son. I was forced into marriage. I never liked my husband from my heart. Right after my marriage, I found out my husband goes to the casino, and whatever he earns he plays and drinks away. I just feel so unlucky to have him. I tried to love him, but my effort was worthless. From my experience, you cannot change people's behavior. I wanted to divorce him, but in our culture, it is not easy. I was in a total depression. My life was so dark with this alcoholic man. I even tried suicide, but it didn't work. One day, one of my friends introduced me to LWH. I was selected and started learning the skills. I am now on my way to independence. Slowly I am recovering. Now I don't care about my husband, as he does not care for me. I can live life on my own. I am getting better. I am very happy for Nasreen and her bravery in cancelling her forced marriage. I was unlucky to lack her energy in fighting for it. We need to have bravery; I didn't have it yet, so I suffered, but I want to tell other women to never give up. If you feel something is going wrong with your rights, fight for it. This life is so precious, don't waste your precious time with a person who is not made for you.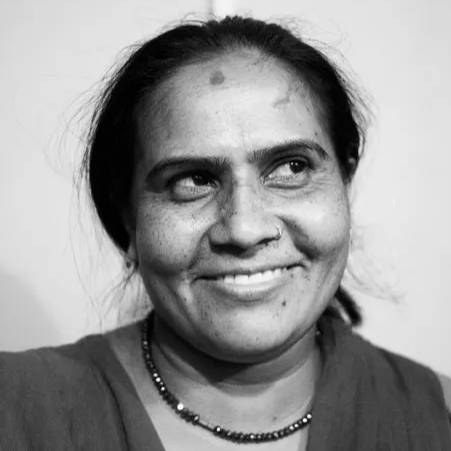 My name is Nirmala Buddha Toki, and I am 45 years-old from the mountains. How much I have suffered in my life. I wish no woman should suffer like this. When I was very young, I was forced into marriage with a man by my family. There was a huge difference between me and his age. My husband already had three wives and I was the fourth one. I had one son and after a few years, my husband died. From that day on I became a single woman. I was very devastated and very sad but with time everything passes. Before joining LWH I was working as a carpenter. I was making doors and shelves. One day somehow Nasreen invited me to make her shop door. It was very strange for me to understand Nasreen. I felt for the first time in my life — how can someone have such an amazing spirit? She is just like my angel, like my own daughter. She worked with me to finish her shop door, and her hand got so rough and scratched. She felt for me so much and told me to leave this job and come and join her in LWH. From the next day forward I started working in LWH. I am so much happy with LWH, it is a totally independent factory, whatever we want, we can do. No one can control us, and day by day it is growing. After cancelling her marriage, I want LWH to help more and more women like us. For once, we feel our life is worth something. I want to tell the world, please support LWH.
---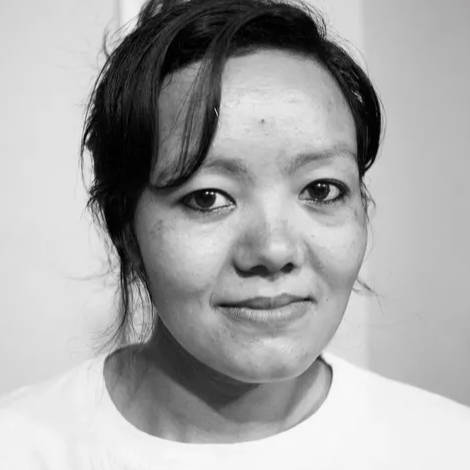 I am 23 years-old from Baglung. Baglung is considered one of the beautiful places to live. Naturally this place is paradise but as a society we have a huge difference between men and women. I came to Kathmandu to become fully independent. I have completed my school. Joining LWH is my first job. I was selected to get training with lots of amazing women. My goal is to fight for equality between gender. Every single day I have inspirational talks with my LWH friends. The skill received and the money LWH is providing us is very fair. One day I want to go back to my village and I will setup a system as LWH has done in Kathmandu.
---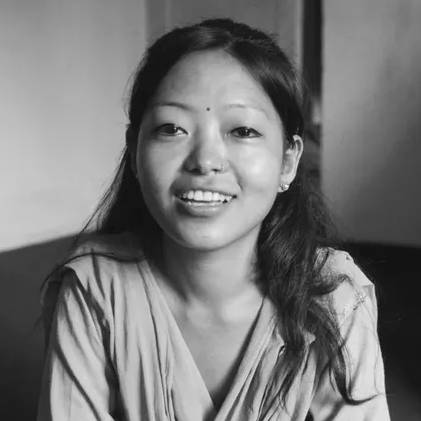 My name is Nina Rai. I am 25 years-old and I come from the mountains. I came to Kathmandu for a better life. I am a modern thinker. I believe in marriage for love, and I think it is time to change our conservative society. I will support my sister in choosing her paths according to her choice. We need to take LWH forward as a movement for a greater future.
---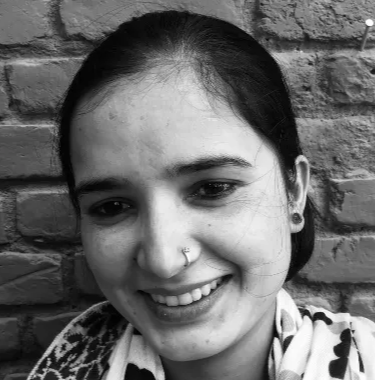 ---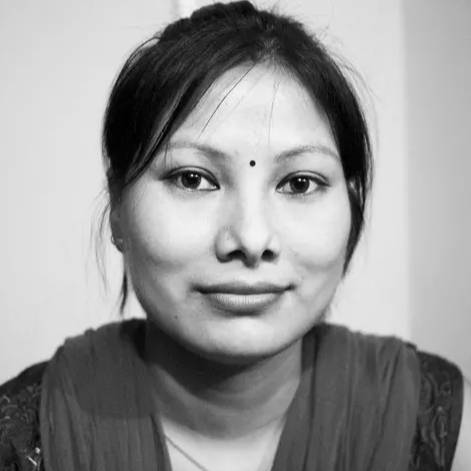 My name is Sanita Shrestha and I am 23 years old. I am a married woman. My husband brought me to Kathmandu and he opened me a shop. To look after the shop, somehow I was not able to handle it, and I failed. My aunty Urmila Shrestha brought me to LWH and I am doing very good here, it is so good to work with only women. We can share anything without any fear. I spend amazing time here and learn many things. Thank you very much to LWH.
---