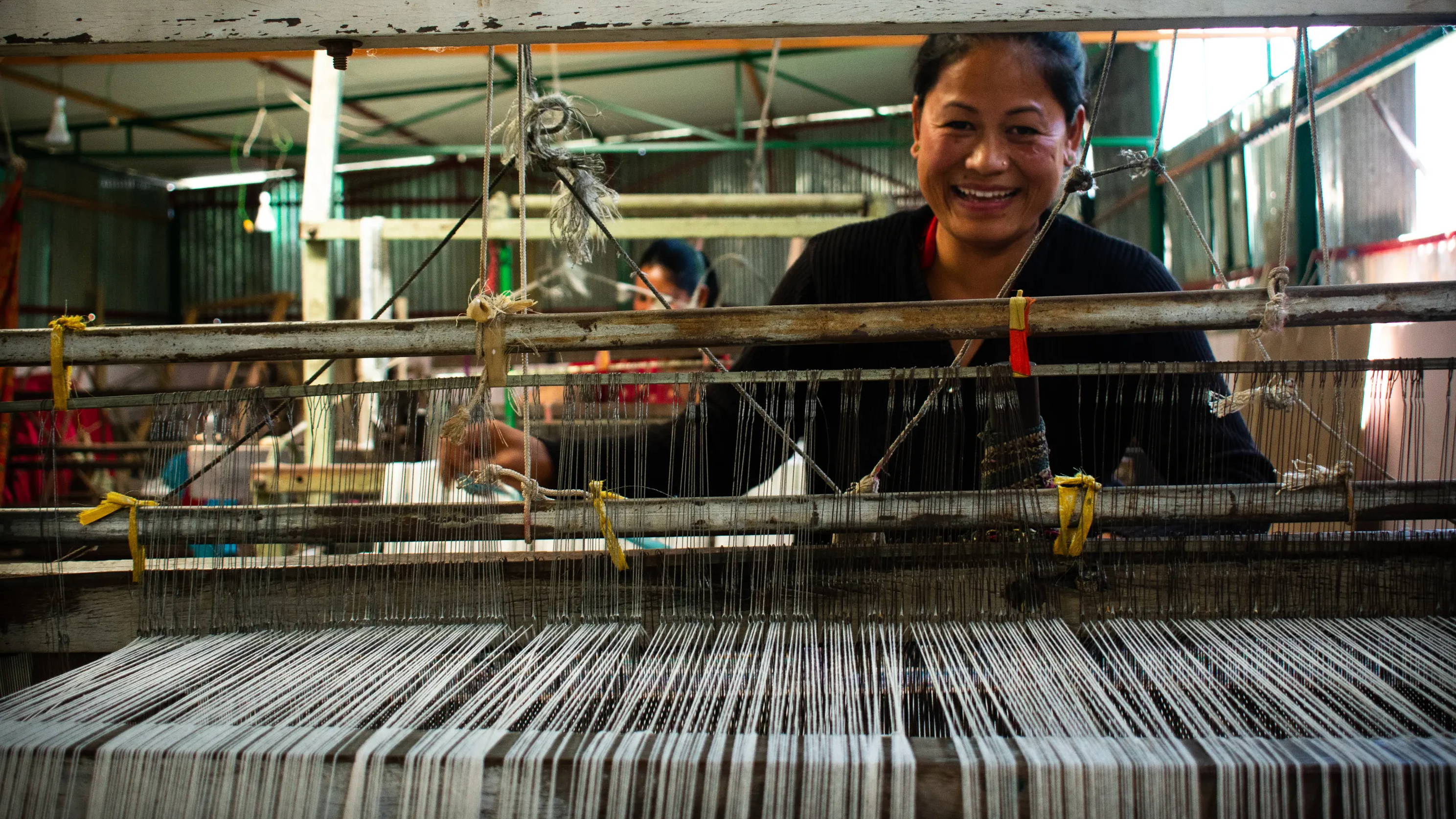 Our Commitment to Transparency
It is very important to Local Women's Handicrafts to find out exactly where all the materials come from that go into our products. It's a big task to document each part of the raw material processing. It took us almost 12 years to setup the whole system and we are still learning.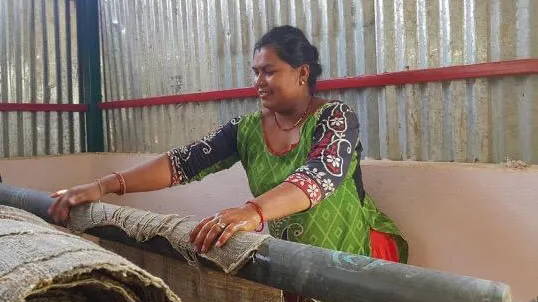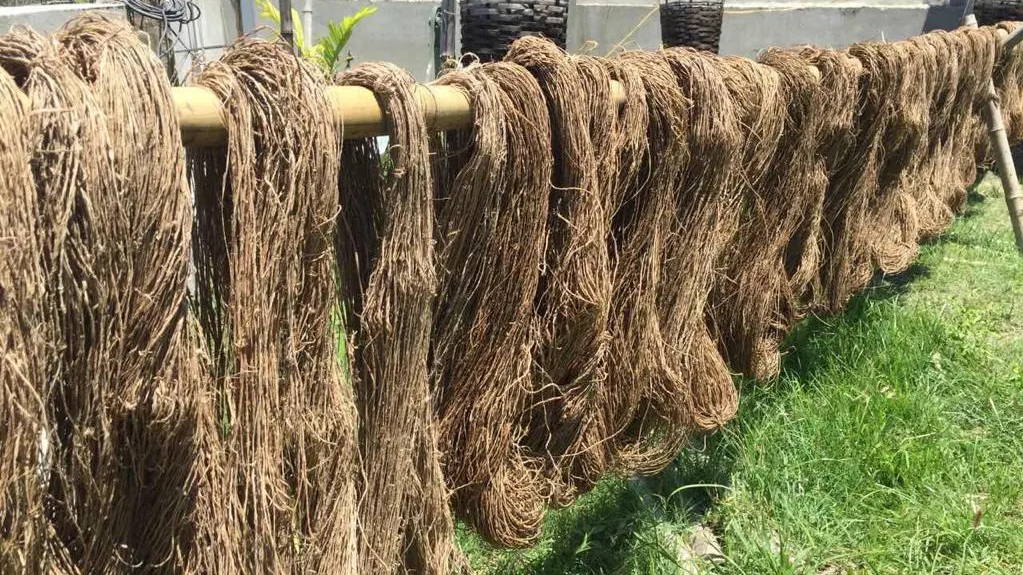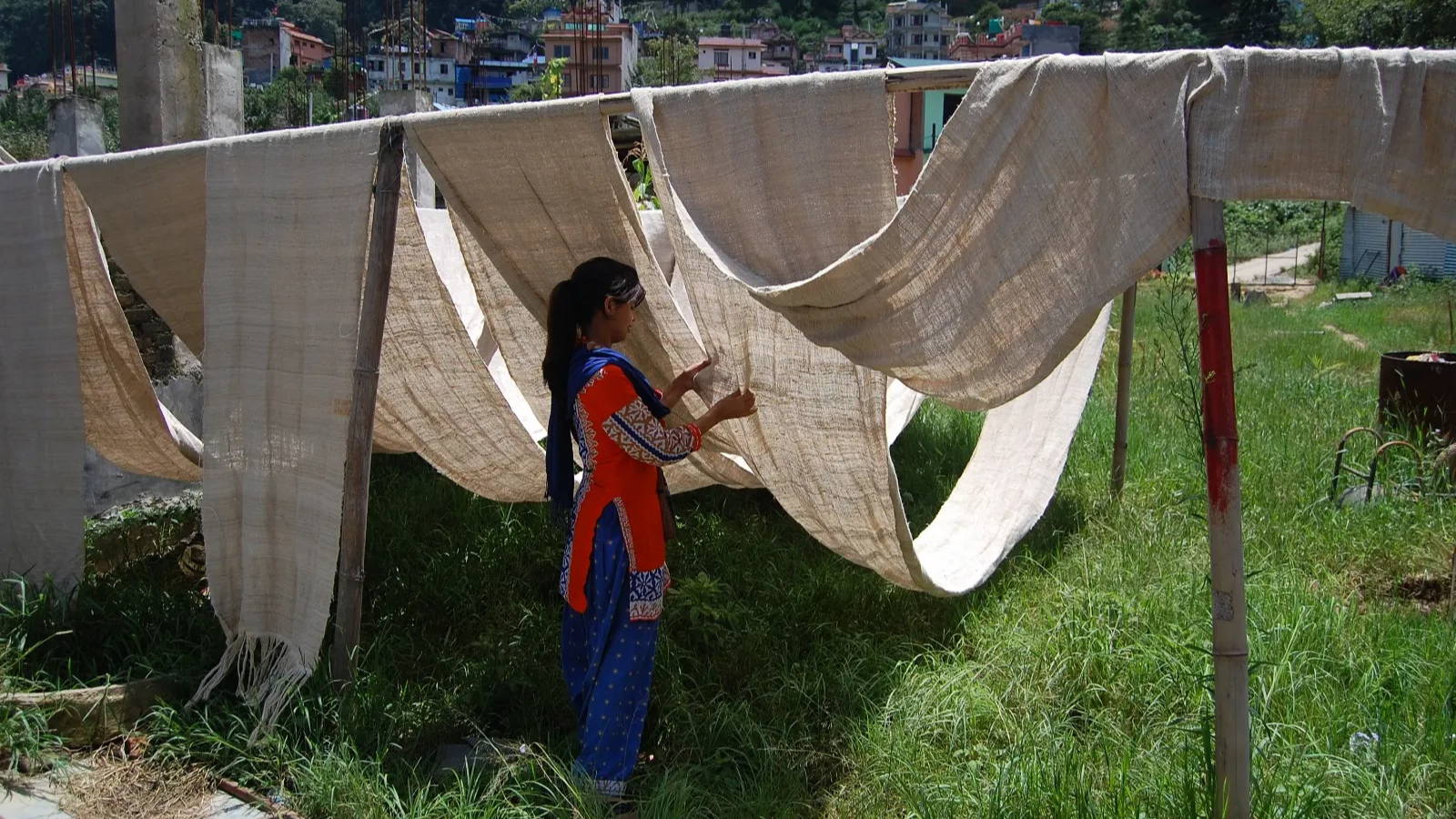 Hemp grows wild in Nepal, which means free of chemicals and nurtured with natural resources. When people focus on what is available locally and turn that into making a living, it doesn't just help to boost the local economy but also it helps the people to be in harmony with nature. Hemp fiber is strong and durable. Hemp leaves and sap are used as a painkiller and sedative, and the roots are useful for burns and other wounds. The seeds are roasted and eaten to provide lots of good minerals and nutrients. Once the plant has reached maturity, it is harvested by hand and then left in the sun to dry for 1-2 weeks depending on the weather. The stems and branches are then soaked in water for one week after which they are dried in the sun again. Once the tough fiber has dried out completely, it is then bashed with a stick to fragment the fibers so they split more easily. The entire process of growing, harvesting, weaving and completing the products is done by hand. The raw materials make their way to our center. Then the Women take the materials and use a 1000-year-old technique to turn that raw materials into yarn which is dried in the sun. After that they make a role which can be sold as yarn through our Co-Operative store or used in the workshop for weaving. We use a 100-year-old loom which doesn't need any electricity. This is very sustainable and eco-friendly for our environment. Once the fabrics are prepared we hand dye the materials, and then sew these into many beautiful backpacks.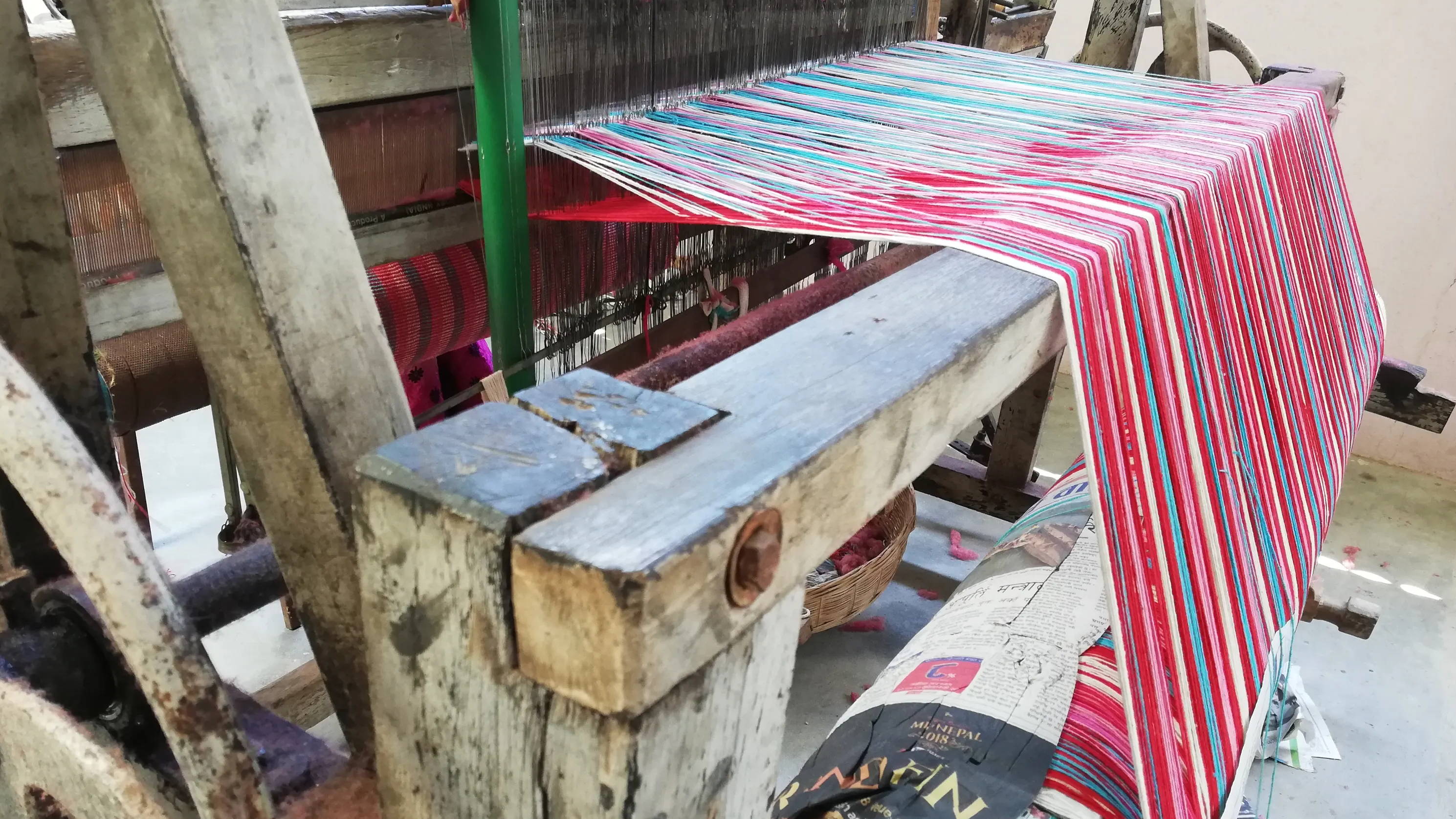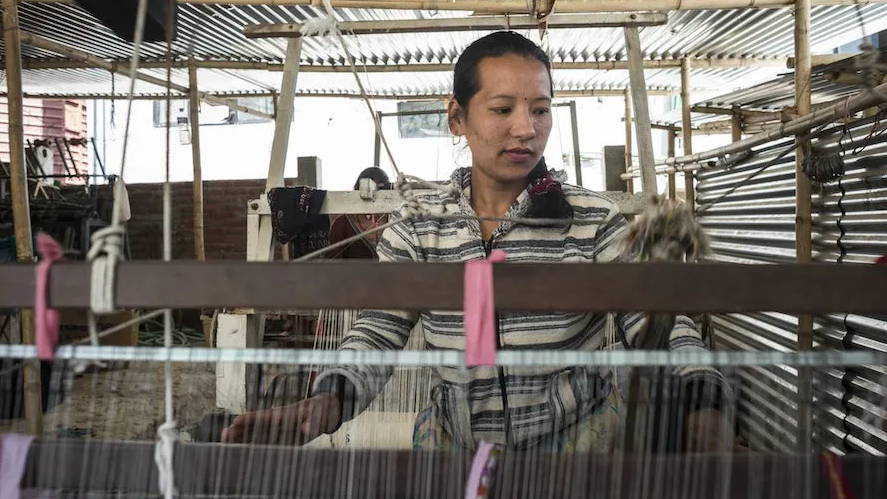 Local Women's Handicrafts purchases organic cotton from local suppliers who import cotton from East Nepal and sometimes from India too. Cotton is a soft, fluffy staple fiber that grows in a boll around the seeds of the cotton plants. The fiber is pure. After the cotton gets picked up by farmers, it is processed in different ways such as spun and made into yarn or thread or woven into beautiful textiles. Local women work with organic cotton materials from local suppliers to turn this local fiber into many different and beautiful products.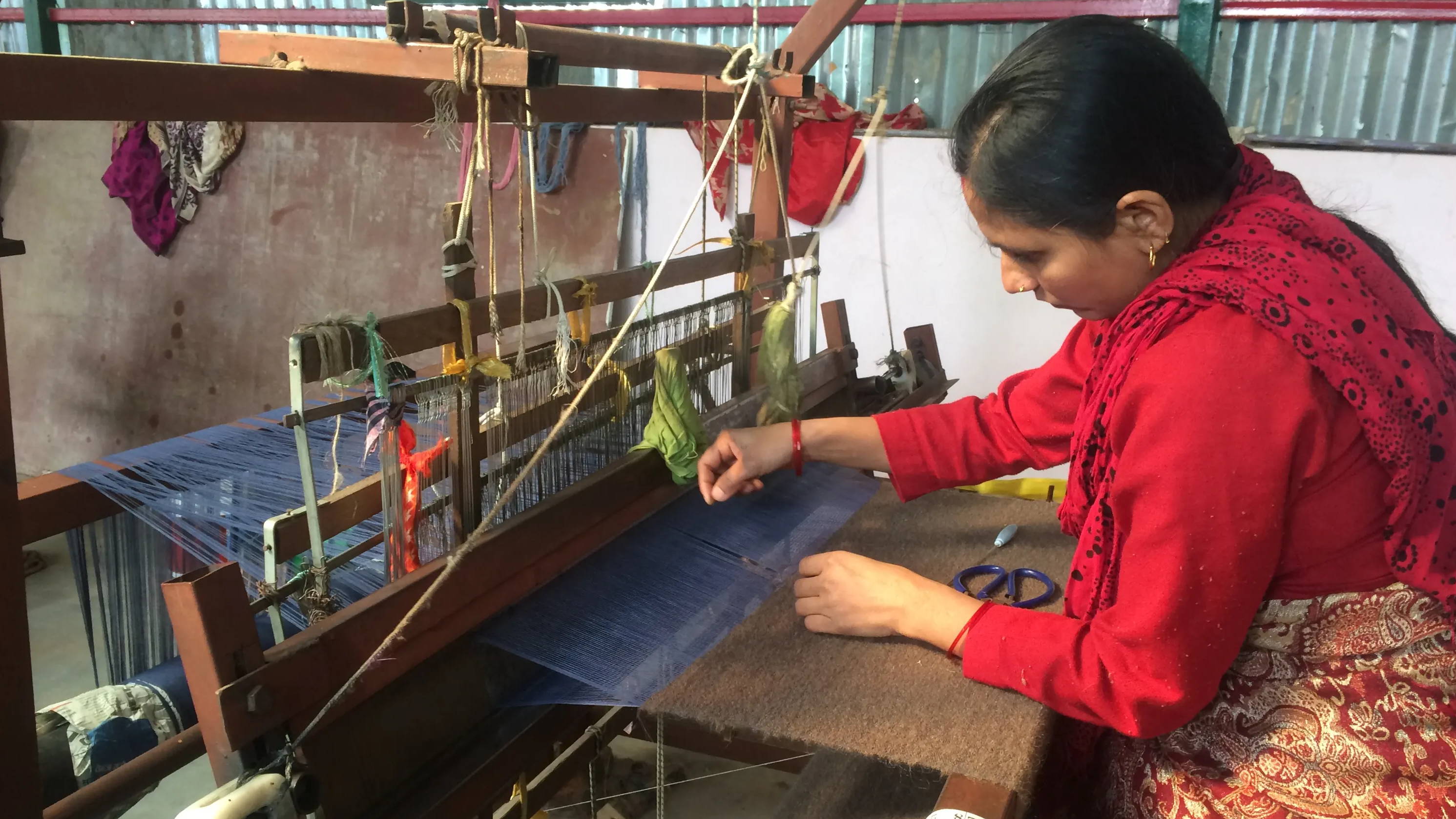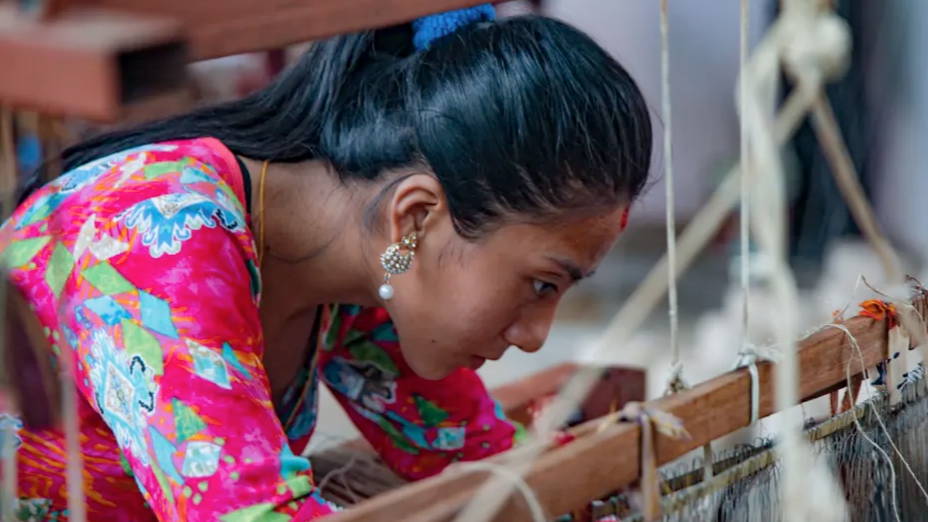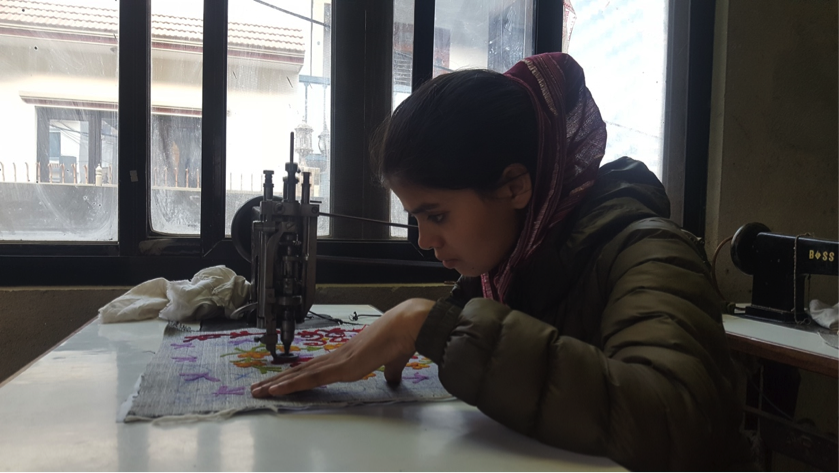 Cashmere is a fiber that obtained from sheep, goats and yak. This wool is only collected during the spring molting season when these animals naturally shed their winter coat. Throughout the winter season, the inner coat of wool of goat re-grows and get prepared for extraction in the coming spring season. Sheep farming is important for the Nepalese hill and mountain economies. The sheep are popular mainly for wool. Local Women's Handicrafts purchases wool from local suppliers. The women weave this into many different types of beautiful shawls, scarves, ponchos, and other products. It takes about three to four days to weave a single shawl. The warp is made by manually winding the wool yarn across four to eight iron rods erected on the ground. Approximately 1200 threads are stretched across 10-meters to complete a warp. Woolen items have traditionally played an important and vital role in everyday Nepalese life. The procedure of making handloom wool shawls includes many processes: spinning, dyeing, weaving, and sewing. High quality wool from Nepal is used to create beautiful sweaters, shawls, hats, mittens, gloves, socks and blankets.
Lokta Paper is made from Lokta bushes which grow on the southern slopes of the Nepali Himalayas at altitudes between 5,250 and 13,000 feet. When properly cut, the bushes can produce three to eight new, fast-growing shoots making Lokta paper one of the most renewable and eco-friendly non-tree papers. Lokta paper was used for sacred texts in ancient times. This paper has been a staple of Nepalese artisans for centuries. Lokta paper has a beautiful texture containing natural flecks from the bush and can vary slightly in thickness from page to page due to the unique handcrafting process. Local Women's Handicrafts purchases the raw Lokta paper from local suppliers and turns this paper into gift cards, note books, and gift boxes. Each product and design that is made from Lokta paper is unique and takes much time and creativity to turn Lokta bushes into beautiful sustainable gifts.
A Local Women's Handicrafts Team travels to small villages to collect raw leather from farmers. Most of this leather comes from cattle. The manufacturing process is divided into three fundamental sub processes: preparation, tanning and crusting. Then the Women turn the leather into many different products such as bags, purses and other leather products.
Local Women's Handicrafts tries to make all the dyes used in our products in our factory. We are working on dying all of our products with natural dye made from plants and leaves, and Azo Free powder. We dye cotton, hemp, wool and all different sorts of yarn. The artist has the control over how weak or strong are the dyes that they want to use. We also do printing and creative patterns in fabrics to give a different look to various textiles.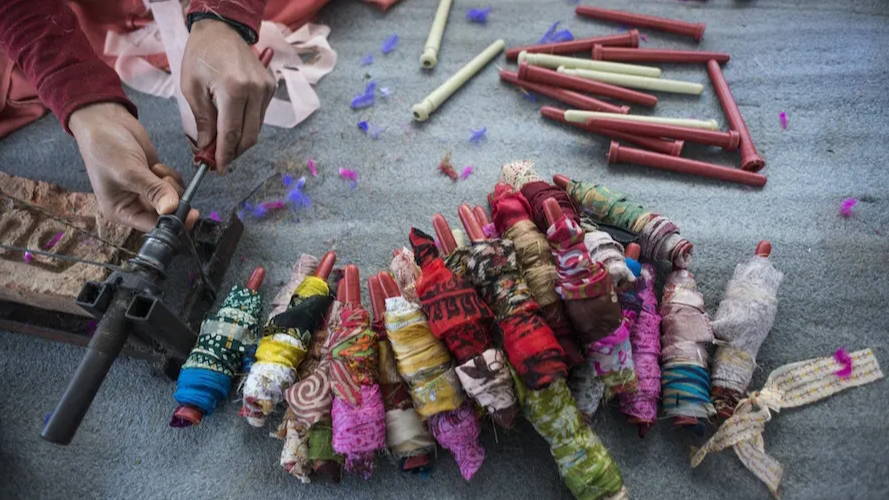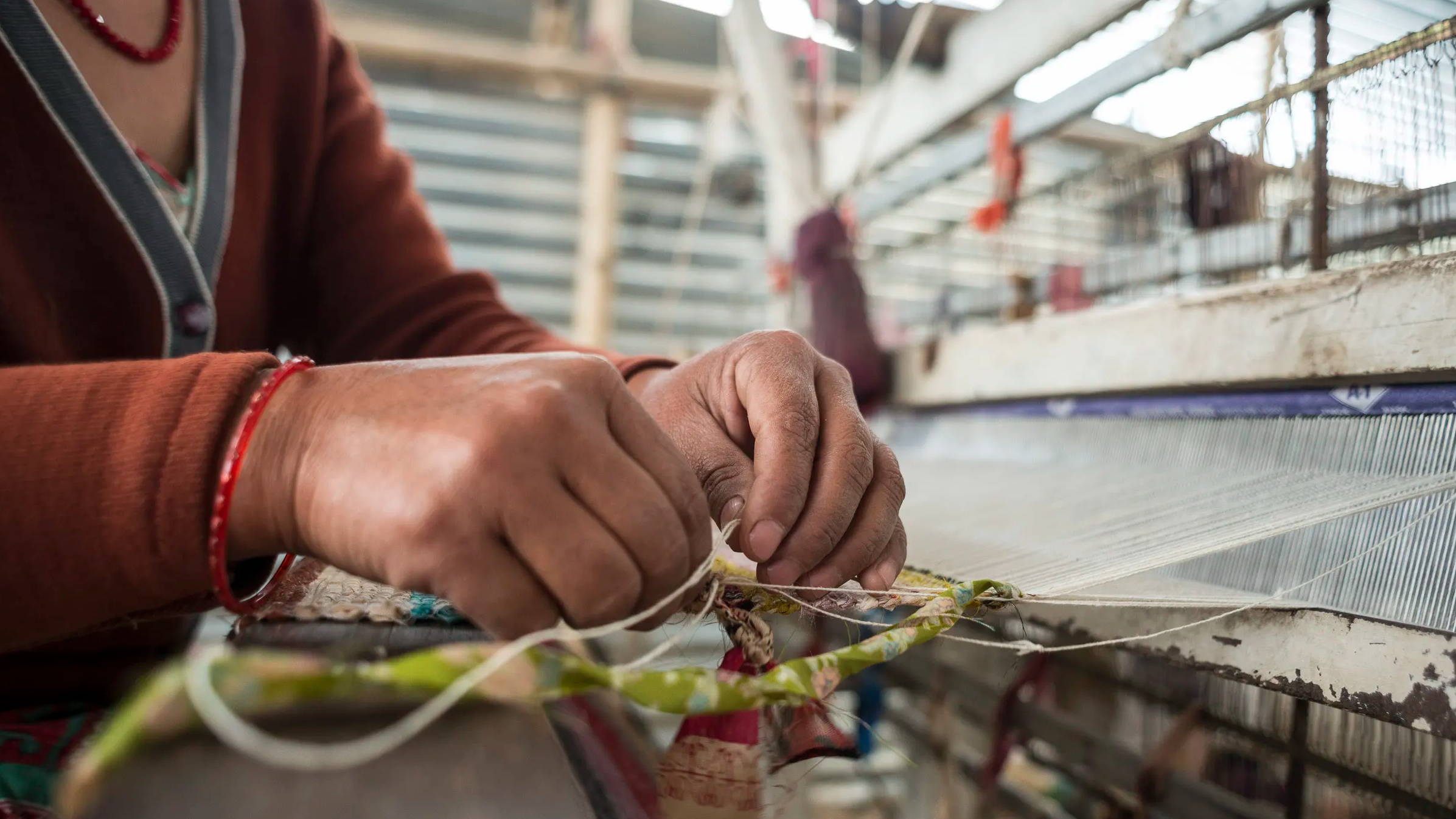 Fashion is one of the global industries that is responsible for massive pollution. People are buying and consuming products more than ever in our human history. We want to show that responsible consumption is possible. Local Women's Handicrafts uses left-over and damaged fabrics that is discarded from factories, and often ends up in landfill. Our team visits factories and homes to collect fabric that was damaged in the manufacturing process. We also visit wealthy family homes to collect products that have never or barely been worn. We bring these fabrics and clothing to our center where our women wash and dry them. Then these materials are cut into pieces and woven on our traditional loom to make many different types of products such as yoga mats, meditation pillows, and blankets. The whole process is done organically and by hand. By working with recycled fabrics we are contributing to making the fashion industry more sustainable.