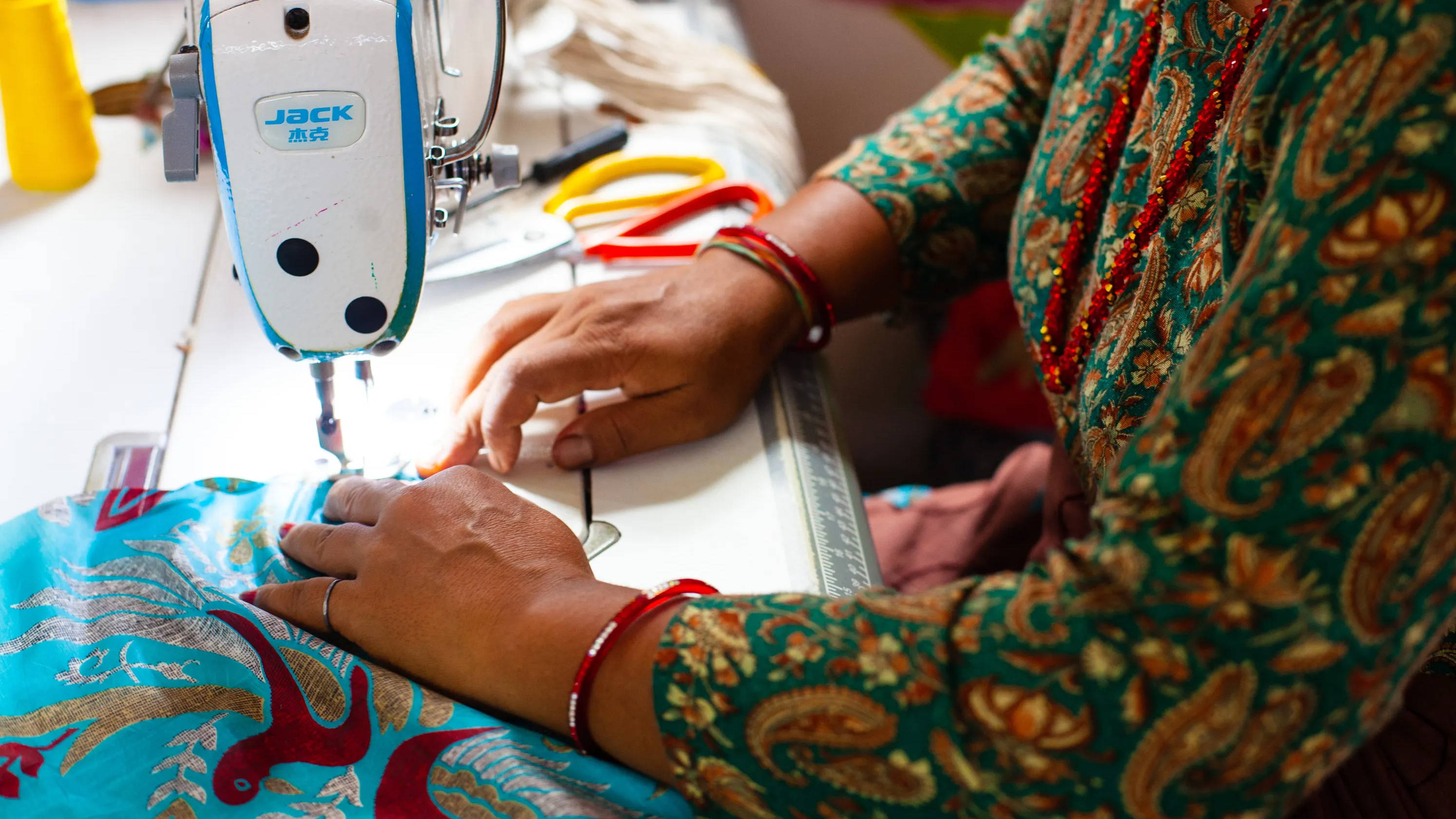 Frequently Asked Questions
For all retail orders sent from our US-based warehouse, we will ship your order to US locations within 3 business days.

Wholesale and International Retail Customers

If you request a custom order or other order that requires shipping from Nepal, delivery usually takes between 7-12 days once the order is shipped from our warehouse in Nepal. Delays in customs can increase delivery time.
Shipping costs are $18 per order for all countries in the world and shipping cost is free for all orders over $250.
Please note that LWH is not responsible for additional taxes and customs charges that can apply depending on your country of destination. Make sure to provide a valid phone number for any order placed.
We value your business and want you to be completely satisfied with your purchase. If you are unsatisfied with your purchase for any reason, we offer refunds, exchanges, or credits for unused merchandise with original tags up to 90 days after purchase.
We offer a full refund for unused returned merchandise. To be considered for a refund, the item must:
Be returned within 30 days of receipt.

Be unused. Items with damage from wear and tear or accidents during use are not typically eligible for a refund.

Item must be returned with proof of purchase.
Returns after 30 days will receive credit for the current selling price of the merchandise.
Items returned without proof of purchase are available for exchange only.
If the item was a gift, please include the gift receipt. Gifts are available for exchange or credit only.
Local Women's Handicrafts reserves the right to deny a refund, exchange, or credit if returned products do not meet requirements above.
We recommend using a trackable return method, as Local Women's Handicrafts cannot be responsible for items lost or stolen during shipment. Please allow up to three weeks processing time on returns and exchanges.
Please indicate the reason for the return and whether you would like a refund, exchange, or credit.
Thanks!
This field is required
This field is required
This field is required
This field is required
This field is required
This field is required
Our Commitment to Transparency
It is very important to Local Women's Handicrafts to find out exactly where all the materials come from that go into our products. It's a big task to document each part of the raw material processing. It took us almost 12 years to setup the whole system and we are still learning.
Hemp grows wild in Nepal, which means free of chemicals and nurtured with natural resources. When people focus on what is available locally and turn that into making a living, it doesn't just help to boost the local economy but also it helps the people to be in harmony with nature. Hemp fiber is strong and durable. Hemp leaves and sap are used as a painkiller and sedative, and the roots are useful for burns and other wounds. The seeds are roasted and eaten to provide lots of good minerals and nutrients. Once the plant has reached maturity, it is harvested by hand and then left in the sun to dry for 1-2 weeks depending on the weather. The stems and branches are then soaked in water for one week after which they are dried in the sun again. Once the tough fiber has dried out completely, it is then bashed with a stick to fragment the fibers so they split more easily. The entire process of growing, harvesting, weaving and completing the products is done by hand. The raw materials make their way to our center. Then the Women take the materials and use a 1000-year-old technique to turn that raw materials into yarn which is dried in the sun. After that they make a role which can be sold as yarn through our Co-Operative store or used in the workshop for weaving. We use a 100-year-old loom which doesn't need any electricity. This is very sustainable and eco-friendly for our environment. Once the fabrics are prepared we hand dye the materials, and then sew these into many beautiful backpacks.
Cotton is one of the world's leading agricultural crops. It is plentiful and economically produced, making cotton products relatively inexpensive. Cotton is a soft, fluffy staple fiber that grows in a ball around the seeds of the cotton plants. The fiber is pure. After the cotton gets picked up by farmers, it is processed in different ways such as spun and made into yarn or thread or woven into beautiful textiles. Cotton has a number of distinguishing characteristics that make it such a popular fiber in the textile industry. The raw organic cotton we purchase comes from East Nepal and India. We are weaving handloom, fabric handloom as well as handcrafted. This is an eco-friendly and sustainable product relying on ancient and traditional techniques. These fabrics are all naturally dyed. It is hand washable as well as machine washable.
Wool is a fiber that obtained from sheep, goats and yak. This wool is only collected during the spring molting season when these animals naturally shed their winter coat. Throughout the winter season, the inner coat of wool of goat re-grows and get prepared for extraction in the coming spring season. Sheep farming is important for the Nepalese hill and mountain economies. The sheep are popular mainly for wool. Local Women's Handicrafts purchases wool from local suppliers. The women weave this into many different types of beautiful shawls, scarves, ponchos, and other products. It takes about three to four days to weave a single shawl. The warp is made by manually winding the wool yarn across four to eight iron rods erected on the ground. Approximately 1200 threads are stretched across 10-meters to complete a warp. Woolen items have traditionally played an important and vital role in everyday Nepalese life. The procedure of making handloom wool shawls includes many processes: spinning, dyeing, weaving, and sewing. High quality wool from Nepal is used to create beautiful sweaters, shawls, hats, mittens, gloves, socks and blankets.
We try to make all the dyes used in our products in our factory. We are working on dying all of our products with natural dye made from plants and leaves, and Azo Free powder. We dye cotton, hemp, wool and all different sorts of yarn. The artist has the control over how weak or strong are the dyes that they want to use. We also do printing and creative patterns in fabrics to give a different look to various textiles.
Fashion is one of the global industries that is responsible for massive pollution. People are buying and consuming products more than ever in our human history. We want to show that responsible consumption is possible. Local Women's Handicrafts uses left-over and damaged fabrics that is discarded from factories, and often ends up in landfill. Our team visits factories and homes to collect fabric that was damaged in the manufacturing process. We also visit wealthy family homes to collect products that have never or barely been worn. We bring these fabrics and clothing to our center where our women wash and dry them. Then these materials are cut into pieces and woven on our traditional loom to make many different types of products such as yoga mats, meditation pillows, and blankets. The whole process is done organically and by hand. By working with recycled fabrics we are contributing to making the fashion industry more sustainable.
Lokta paper was primarily used for writing sacred texts. Indeed, the oldest surviving lokta paper document is stored in Nepal's National Archives in Kathmandu – a sacred Buddhist text called the Karanya Buha Sutra, which is estimated to be between 1,000 and 1,900 years old. Lokta Paper's strength and durability means it is still used today for legal documents in China and it has grown in popularity in the Western world as an unusual paper for writing on or wrapping. The evergreen Daphne bush grows on the southern slopes of the Nepali Himalayas at altitudes between 5,250 and 13,000 feet. Often classed as a shrub it grows to a height of about 5 ft and has pretty white-pink flowers. These flowers are hermaphrodite and are pollinated by bees and flies. The paper is made from the bark of the Daphne bush, which is harvested by hand. The plant regenerates over the next few years and is ready for use again in 5 – 7 years, so it doesn't have to die or be chopped down for us to have lovely paper! When properly cut, the bushes can produce three to eight new, fast-growing shoots making Lokta paper one of the most renewable and eco-friendly non-tree papers. Lokta paper was used for sacred texts in ancient times. This paper is very versatile and durable and is perfect for calligraphy and wedding invitations. This paper has been a staple of Nepalese artisans for centuries. Lokta paper has a beautiful texture containing natural flecks from the bush and can vary slightly in thickness from page to page due to the unique handcrafting process. With a focus on innovative and environmentally friendly products they also bring awareness about the use of Nepal's natural resources. We purchases the raw Lokta paper from local suppliers and turns this paper into gift cards, note books, and gift boxes. Each product and design that is made from Lokta paper is unique and takes much time and creativity to turn Lokta bushes into beautiful sustainable gifts.
Nettle is a type of "Bast fiber" which means it's one of a number of natural fibers derived from the stems of plants such as Flax, Jute and stinging Nettle. The fabric has various natural advantages such as keeping you warm in winter; cool in summer and even protecting you from UV rays. Nettle fabric is made from the long strands of fiber that make up the stalk of the plant. These fibers are separated from the bark through a process called "retting". These fibers are then spun together to produce a continuous thread that can be woven into fabric. Nettle is frost tolerant, requires only moderate amount of water and grows in all 50 states. Nettle grows in the mountain regions of Nepal and is one of the lowest maintenance species of plants in the world. It tends to be utilized to make an extensive variety of item because of its adoptable properties. It is harvested, washed and handspun by local people from small villages. The fiber is then hand woven, hand washed and transformed into a well design and unique products by LWH. The raw materials for our shop come from Sindhupalchok and Nepal. We use weaving handloom and fabric handloom which is 100-years-old, as well as handcrafted. This is normal hand washable and is natural dyed.
Keep your product looking great by following these care instructions. While we strive to make easily maintained products, nothing in this care guide guarantees that your product may not leak color or suffer damage during use, washing, drying, or ironing.
Cotton is as easy to care for as it is comfortable. Follow these simple tips to learn how to care for cotton fabric and keep your cotton products looking and feeling beautiful, wash after wash.
Washing: Wash in warm or cool water to prevent shrinking and fading. Wash with similar colors. Use hot water carefully, as washing cotton in hot water can cause it to shrink.
Drying: Cotton fabrics can be air-dried or machine-dried using moderate to low heat. High heats can cause cotton fibers to shrink. Do not machine dry cotton mats or cushions. Air-dry only.
Ironing: Iron on high heat while fabric is slightly damp. Use steam as needed. Note that ironing can usually be avoided by air-drying or removing immediately from the machine.

To avoid fading and cracking, keep leather products out of the sun in a cool or dry place when not in use.
Washing: Brush your leather down with a damp cloth. Do not use any soaps or general cleaners. Do not machine wash. Leather-specific cleaners can be applied to keep the leather clean, shiny, and crack-free.
Washing: Brush your suede down with a damp cloth. Do not use any soaps or general cleaners. Do not machine wash.
Our handwoven cashmere scarves can be very fragile, so take extra care when handling and cleaning.
Washing: Dry cleaning is the best option for cashmere products. If handwashing, use a cold-water bath with baby shampoo or mild detergent. Gently work the soap into the product and rinse thoroughly in cold water.
Drying: Lay your cashmere items flat out of direct sunlight in their natural shape to air-dry. Never use the dryer!