Beautiful design with purpose in mind
Welcome to Local Women's Handicrafts. We're a fair trade, eco-conscious collective of women who create unique fashion and decor in Nepal. Our mission is to help empower and educate women, enabling them to write their own destiny. We provide a safe space for women who have escaped abusive practices in the textile industry and other injustices in their local communities. Our manufacturing facilities allow these women to learn new skills and crafts as a group to help heal and rehabilitate their spirits. Through raising awareness and making fashion in an ethical way, our goal is to end childhood slavery, forced marriage, and other injustices against women.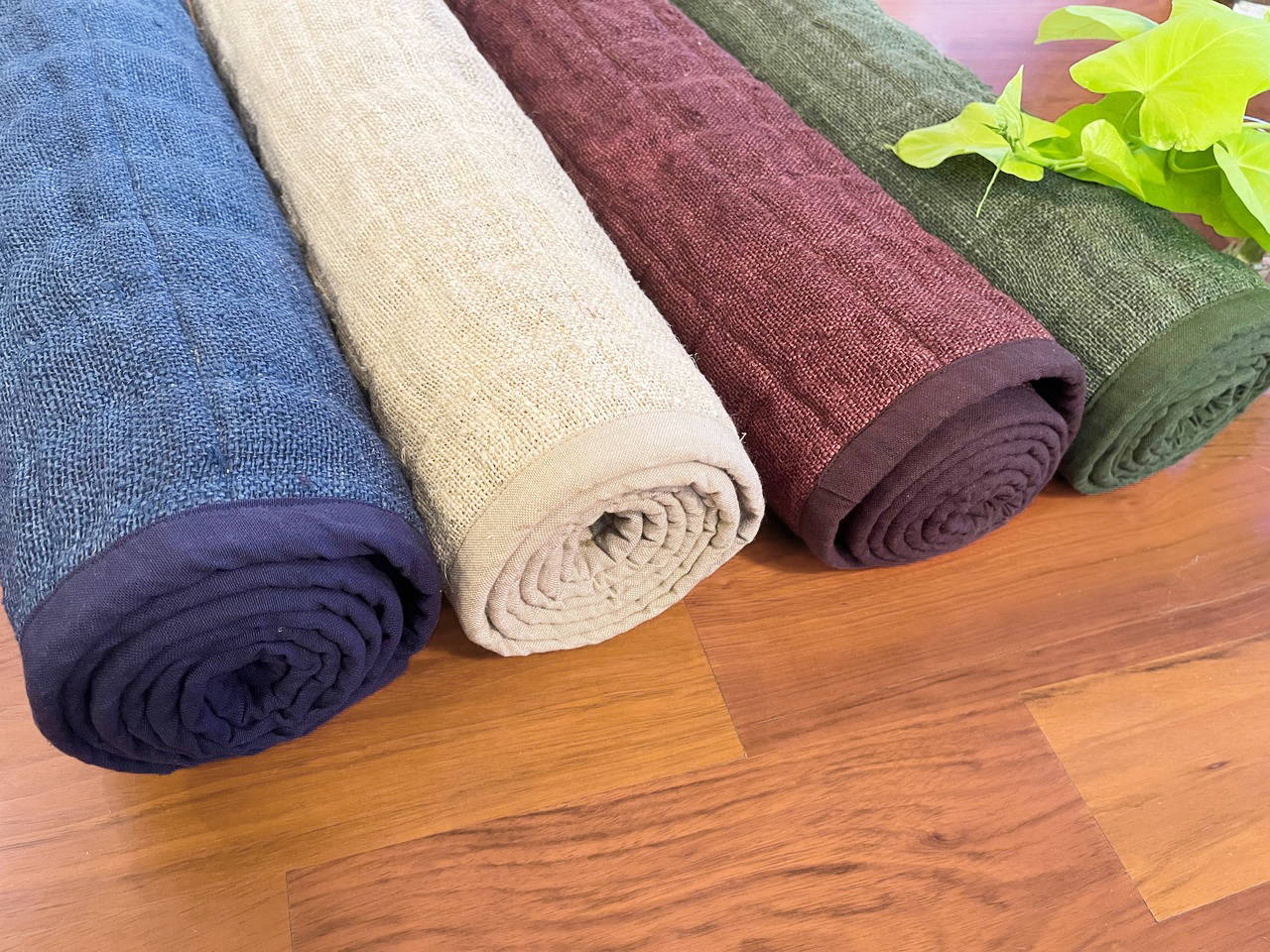 This gorgeous Natural Hemp Yoga Mat and Bag Set includes one Yoga Mat and one Yoga Mat Bag at a special 25% off discounted price!
Follow Us On Social Media